Matt says The Silence are scariest Doctor Who foe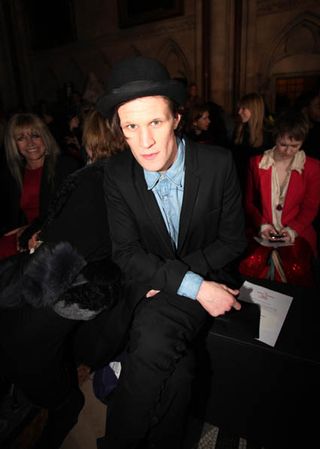 (Image credit: PA Wire/Press Association Images)
Matt Smith has revealed he gets frightened by The Silence on Doctor Who. The Doctor Who star reckons the alien species are the 'scariest' monsters on the TV series because they get into people's minds. "They are the best monsters since the Weeping Angels - they are certainly some of the scariest," he said. "What is wonderful is that they toy with your psyche. They mess with what you know and don't know and what you can and can't remember - they can influence your mind. They look horrendous and are really mean. So if you're under the age of 10, a good sofa to hide behind is essential. "That's what Doctor Who should be about: 'I don't want to watch this, but also I do!'" Matt - who has portrayed the 11th incarnation of the Doctor in the fifth and sixth series - has no plans to give up the 'wonderful' role. "We work very long hours every day for nine months. The schedule is pretty brutal, but I'd never complain about it. I love playing this role, and I don't want to give it up any time soon," he continued. "I feel very lucky. In the current climate for actors, I'd never say, 'This is too much' - quite the opposite, in fact. I'd say, 'Bring it on.'" Doctor Who Complete Series 6 is out on DVD and Blu-ray on November 21.
Get the latest updates, reviews and unmissable series to watch and more!
Thank you for signing up to Whattowatch. You will receive a verification email shortly.
There was a problem. Please refresh the page and try again.