How I Met Your Father season 1 ending explained: where did we leave Sophie and the gang?
How I Met Your Father season 1 ending explained — with How I Met Your Father returning for season 2, we've looked back at where we left everyone at the end of the first series.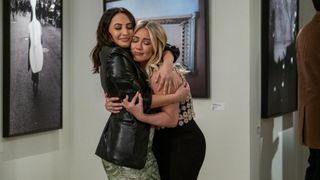 (Image credit: Patrick Wymore/Hulu)
*spoilers ahead for How I Met Your Father; don't read on if you aren't caught up!*
Like its original series, the How I Met Your Mother spin-off How I Met Your Father introduced us to a new batch of friends living and working in New York City. Led by Sophie (Hilary Duff), we were soon plunged into a world of countless first dates, relationship drama, break-ups and make-ups involving Sophie and her new core friend group.
The season finale threw in several surprise appearances from stars of the original show and set up some big changes for our main cast.
With the Pemberton's gang returning for How I Met Your Father season 2 very soon, we decided to take a look back at where we left Sophie and the rest of her close friends at the end of How I Met Your Father so we're all up to speed for the new series.
How I Met Your Father season 1 ending explained: what happened between Sophie and Jesse?
After that cliffhanger ending to episode 9, Jesse eventually arrived at his date with Sophie. Although he had been to see his former flame, Meredith, he was clearly still interested in seeing where things went with Sophie. Things seemed to be going well, as the pair ended up in bed together... though Jesse confessed he was in love with Sophie in his sleep!
Sophie overheard and freaked out as it was clear she wasn't quite at the same stage as Jesse. She approached him to discuss their feelings, though the conversation soon soured and Jesse asked Sophie to leave his apartment.
Sophie headed to the bar downstairs from Jesse and Sid's flat, where she bumped into none other than star news anchor, Robin Scherbatsky (Cobie Smulders). Robin soon took a shine to Sophie and used her relationship experience from her time in How I Met Your Mother to help Sophie work through her complicated feelings about what had gone on between her and Jesse.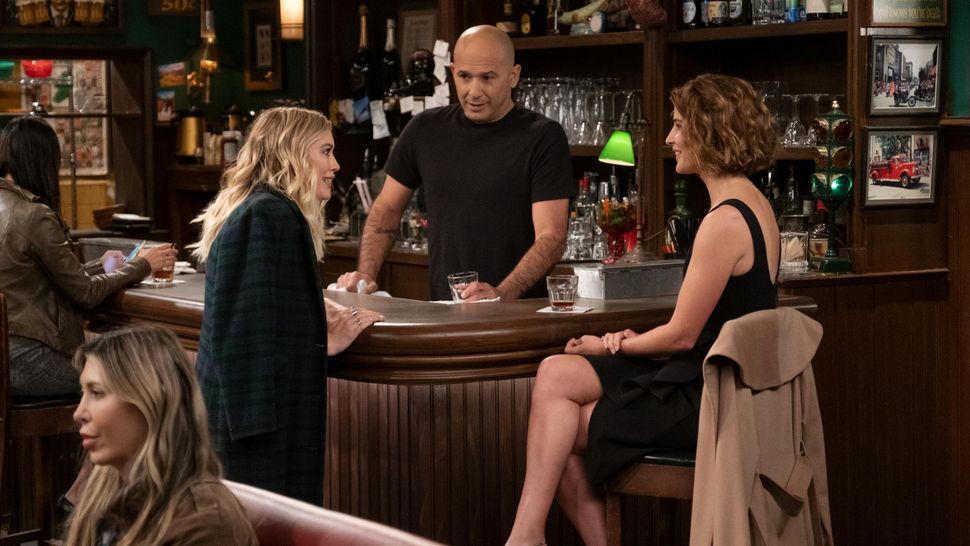 Sophie and Robin's chat went pretty well. She realized that Jesse seemed to be everything she'd been looking for on her constant stream of first dates, even if things were moving pretty fast.
The episode title 'Timing Is Everything' should tip you off to things not quite working out, though. Following her talk with Robin, Sophie heads back upstairs to speak to Jesse again, though she finds him kissing Meredith and planning to head off on tour with her after previously turning her down due to his feelings for Sophie.
After seeing them together, Sophie heads back down to the bar where she was reassured by Robin that "timing is everything", and that life would be okay. So, they're not together for the moment, and the season 2 trailer suggests Jesse and Meredith are sticking together for the immediate future, but could they get back together before long?
What about the rest of the gang?
Sid and Hannah's relationship hit another bump in the road as Hannah was offered a new medical fellowship that would see her living away from Sid for another year. They'd already been on thin ice together as they worked through being in a long-distance relationship. So, to deal with this (and the mounting costs of their two weddings), they'd eloped, and surprised the gang with the news at the end of the episode.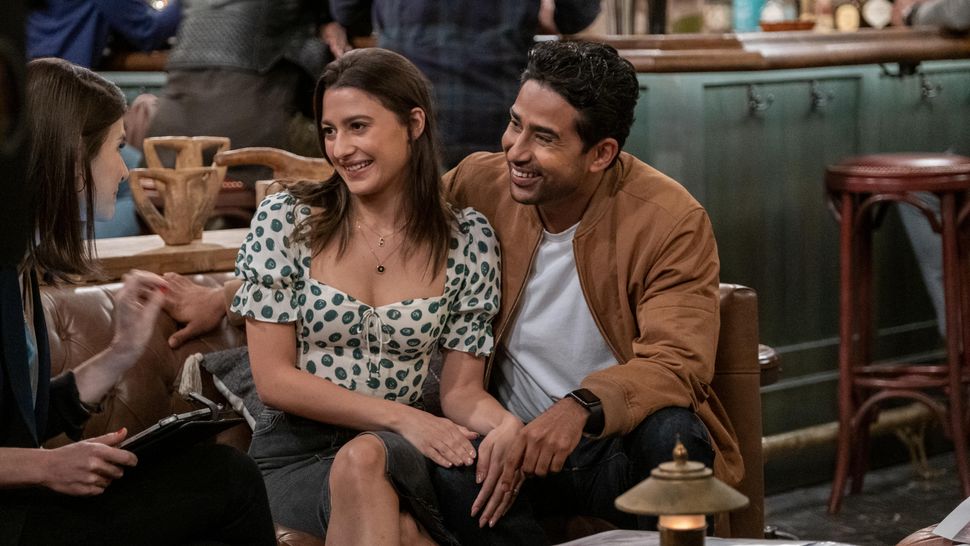 Valentina and Charlie's relationship didn't work out quite so well, however. Whilst Valentina confessed that she wanted to become a mother at some point, Charlie had made it pretty clear that he'd never felt the same way about having children. He didn't feel like he would be a good father. Ultimately, this causes the pair to split up, though it's looking like the pair will struggle to navigate their new situation in season 2.
Finally, there's Ellen. She had found a lost cat and brought her back to her and Charlie's apartment (seeing how Valentina cared for said cat was part of why Charlie grew so anxious about the whole not-wanting-kids situation). As it later turned out, this cat was Rachel's, the girl who Ellen had previously met after stumbling into a wake in episode five. Though the pair did not leave things on the best terms last time around, they reconciled and committed to giving one another a second chance.
What happened at Sophie's photography exhibition?
Sophie headed to her art exhibition in an effort to avoid any personal drama, though since one of her main images is of Jesse, that wasn't the easiest thing to do. Plus, it was hard to avoid relationship news when Sid and Hannah arrived and announced they'd gotten married at City Hall!
Valentina asked Sophie whether Jesse was going to make it, though Sophie said he wasn't coming and that she didn't want to talk about him. This is when Valentina let slip that she and Charlie had also split up, and the pair resolved to support one another.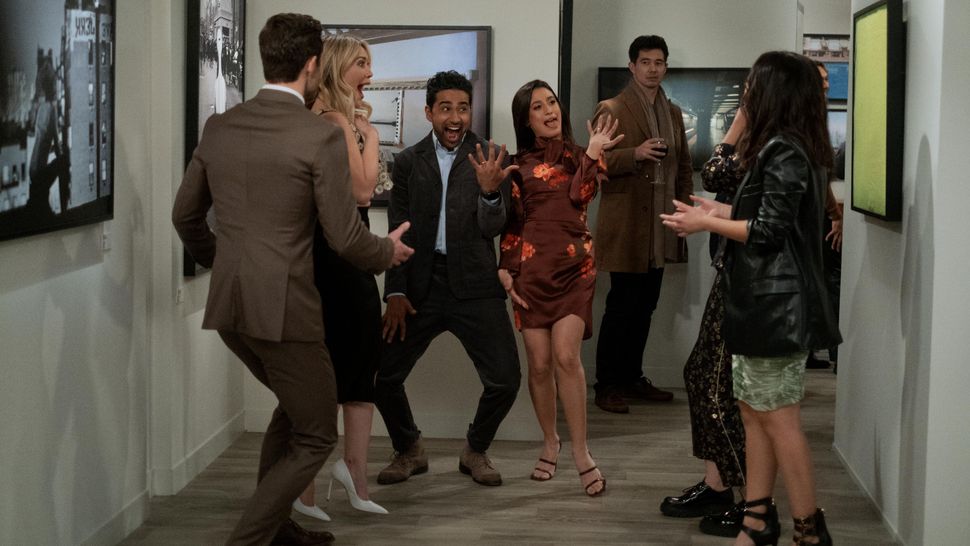 Right at the end of the episode, Future Sophie then finally addressed why the divorce proceedings between The Captain and his wife Becky had been featured throughout the story. Becky was only interested in going after The Captain's boats, including one which had some marine biologists hard at work... in Australia.
Viewers might remember that Sophie's surprise Tinder find, Ian, had just so happened to ship out to Australia to work as a marine biologist down under. Sophie's son asked if The Captain was allowed to keep this particular ship, but we just cut back to present-day Sophie to see Ian arrive at the gallery, where he asked if now was finally a good time for her!
How I Met Your Mother season 2 starts streaming on Hulu on January 24. The first season is available to stream in full on Hulu and on Disney Plus in the UK.
Get the latest updates, reviews and unmissable series to watch and more!
Staff Writer at WhatToWatch.com
Martin is a Staff Writer with WhatToWatch.com, where he produces a variety of articles focused on the latest and greatest films and TV shows.
Some of his favorite shows are What We Do In The Shadows, Bridgerton, Gangs of London, The Witcher, Doctor Who, and Ghosts. When he's not watching TV or at the movies, Martin's probably still in front of a screen playing the latest video games, reading, or watching the NFL.
Thank you for signing up to Whattowatch. You will receive a verification email shortly.
There was a problem. Please refresh the page and try again.