Law and Order UK's Bradley Walsh: 'Ronnie knows he's a dinosaur, but he's trying to adapt'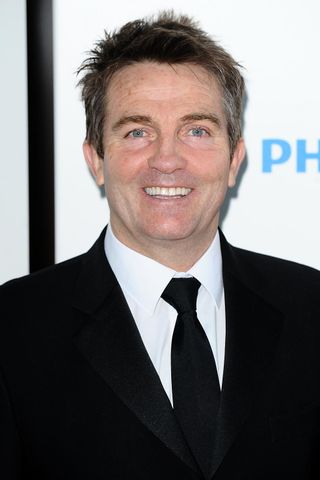 In the series finale for the current run of Law and Order UK on Wednesday and old-school detective Ronnie Brooks's career hangs in the balance.
Following the execution of police officers in last week's episode, a hurried reshuffle results in the appointment of new DI Elizabeth 'Liz' Flynn (Sharon Small). And unfortunately for Ronnie (Bradley Walsh), some ill-advised comments from him leave Liz thinking he's the kind of copper who used to make it difficult for women in the force.
Bradley, Law and Order UK's only remaining original cast member, explains: "Ronnie appreciates he can be seen as a bit of a dinosaur. He's slightly out of touch with today's society. He tries to adapt, despite his age."
Determined to prove his worth, Ronnie puts his heart and soul into solving the murder of a young mother stabbed while out shopping. And although Ronnie catches a person he believes to be the killer, his superiors doubt his claims the killer confessed, as no one else heard the confession…
Bradley, who's been playing Ronnie since the show started in 2009, says: "This episode really shows the fragility of life.
"The great thing about Ron, with all his years of experience, is that no crime is brand new. If there's a murder or a robbery, there are only so many ways it can be done. He wants to carry on catching the bad guys! It's all about truth and justice for him."
But with his 37-year-old career called into question in court, will Ronnie have the stomach to fight his corner – or will he be put out to pasture?
Get the latest updates, reviews and unmissable series to watch and more!
Thank you for signing up to Whattowatch. You will receive a verification email shortly.
There was a problem. Please refresh the page and try again.