Pete's Peek | The Director's Cut of Peter Weir's Picnic at Hanging Rock on Blu-ray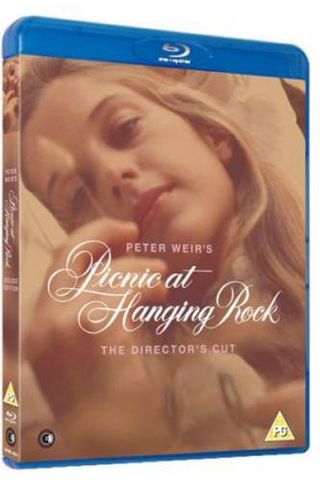 Director Peter Weir's spooky yet beguiling Picnic at Hanging Rock was one of Australia's earliest international hits when it was released back in 1975. It helped propel the young director to Hollywood and has since become a true classic, spawning spoofs and musicals in its wake.
Based on Australian author Joan Lindsay's fictional 1967 novel of the same name, the film centred on the disappearance of three schoolgirls, lead by the enigmatic Miranda (Anne-Louise Lambert), and their geology teacher (Vivean Gray of The Sullivans/Neighbours fame) on St Valentine's Day in the year 1900.
The first half of Weir's mystery is where the film really excels as it deals with the events leading up to the girls' disappearance. As the school group lazes in the hot February midday sun, after picnicking on a large Victorian sponge cake, Miranda and three friends go exploring. But, as they climb, they are overcome by a dream-like state and fall asleep. Then, in their catatonic state, they climb even further and disappear – leaving one girl, Edith, behind. Her hysterical race back to the dozing school group remains, for me, one of the most haunting, chilling scenes ever filmed.
In the second half (which is frankly a bit slow), the police soon come under attack for failing to locate the girls, prompting the wealthy Michael (Dominic Guard) and his beer-swilling valet Albert (Wolf Creek's John Jarratt) to do their own sleuthing. This results in the rescue of one of the girls, Irma.
But it's not a happy occasion. As news of the mystery spreads like bushfire, parents are soon taking their children out of the school, resulting in the mental decline of the college's owner Mrs Appleyard (a standout performance by Rachel Roberts).
There's a real history behind the DVD releases of this enigmatic classic. Prior to 1998 the prints available were really poor with muddy colours and muted sound. Then, Weir and producer Patricia Lovell released a director's cut excising several minutes of footage (mainly the burgeoning romance between Michael and Irma). But that edition came with scant extras until Second Sight's 2008 anamorphic release. Now, Second Sight has gone one further and released a Blu-ray Director's Cut edition, which has been overseen by Weir himself, and includes a proper serving of extras.
So, how good is it? Well, I shall never have to suffer watching an inferior print on TV ever again. This is exactly how I remember it on its cinema release back in 1975 - clear, sharp images and vibrant colours that make the Australian bush jump out at you (as do the flies, the obviously stuffed koala in the tree, and the strange faces on the rock), while the soundtrack is a superb mixture of Zamfir's infamous panpipes, classical music, crickets, kookaburras and cockatoos.
With beautiful performances, stunning imagery and one of the most quotable scripts ever, this new release makes this a must-have for anyone who loves Australian cinema, mystery and suspense. And to quote Irma: this has been 'waiting a million years, just for us'
http://www.youtube.com/watch?v=08e9QqQP7sY&fs=1
Get the What to Watch Newsletter
The latest updates, reviews and unmissable series to watch and more!