BBC's Muhammad Ali documentary wins viewers' praise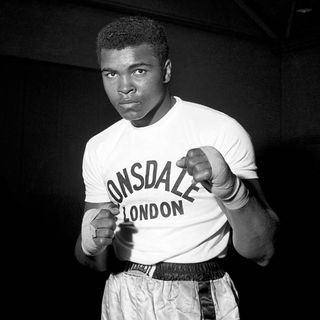 (Image credit: PA WIRE)
BBC1's tribute documentary Muhammad Ali: The Greatest, which aired last night, has received universal praise from viewers.
The broadcaster altered its Saturday-night schedule after news broke of the death of the three-time boxing world champion. The documentary replaced the second episode of The Musketeers, which has been postponed to an as yet unspecified date, and Casualty was brought forward to 8.30pm.
Ali, who had battled Parkinson's disease for more than three decades, died in Phoenix, Arizona, on Friday evening local time after being admitted to hospital with a respiratory condition earlier in the week.
The documentary included contributions from David Beckham, former US president Bill Clinton and Sir Michael Parkinson, who interviewed Ali four times. Commenting on the passing of Ali, chat-show host Michael revealed the boxer boosted his show by two million viewers each time he appeared.
"You always thought when you were talking to him that he was doing you a favour in a sense because you were sitting there with this vast audience of people tuned in," Parkinson told Sky News.
"I mean, he put two million onto my show every time he appeared, so you'd sit there feeling this was remarkable."
Asked abut the first time he met him backstage, Michael said: "He did gobsmack me as he walked across the floor. I'd never seen a more graceful and beautiful man. He was extraordinary."
David Beckham, meanwhile, paid tribute to Ali on Instagram, citing the boxing icon's famous 'impossible is nothing' quote.
Ali's funeral will take place in his home town of Louisville, Kentucky on June 10, where flags have been flying at half-mast since his death was announced.
Thank you for signing up to Whattowatch. You will receive a verification email shortly.
There was a problem. Please refresh the page and try again.