Christopher Eccleston: 'Danger Mouse is just as important to me as Shakespeare!'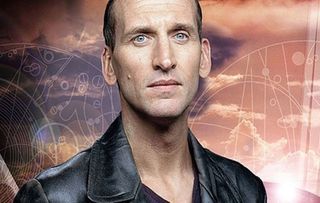 Christopher Eccleston, well known for his tough film and TV roles, reveals he is a big fan of CBBC cartoon, Danger Mouse.
Christopher Eccleston is the voice of villain J Woolington Sham in an episode of CBBC cartoon Danger Mouse, airing next Monday.
The actor, who has appeared on stage in William Shakepeare's Hamlet and Macbeth, as well as the TV movie King Lear shown on BBC 2 earlier this year, reveals his Danger Mouse role was a dream come true.
"I'm playing Macbeth at the RSC at the moment," says Christopher, who played Doctor Who when the sci-fi series was rebooted in 2005. "Danger Mouse is just as important to me – and I'm not kidding!"
Christopher reveals he first watched Danger Mouse when he was 19. It was originally shown on ITV during the 80s and early 90s and featured the voices of David Jason as Danger Mouse and the late Terry Scott as his reluctant sidekick Penfold.
"I don't think I'd ever heard northern accents in an animation before and that meant a huge amount to me," he says.
The IT Crowd's Richard Ayoade also appears in the episode returning chilling villain, The Snowman, alongside regular cast members Alexander Armstrong as Danger Mouse, Kevin Eldon as Penfold and Stephen Fry as Colonel K.
Catch Danger Mouse next Monday 1st October at 6:00pm on CBBC
Christopher Eccleston is appearing in Macbeth at The Barbican in London from 15th October to 18th January 2019
Get the latest updates, reviews and unmissable series to watch and more!
Thank you for signing up to Whattowatch. You will receive a verification email shortly.
There was a problem. Please refresh the page and try again.