Creator apologises for disappointing some viewers with 'frustrating' Line of Duty ending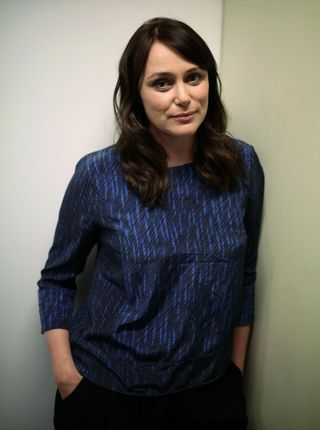 Line Of Duty's creator has apologised for disappointing some viewers with the drama's ending.
The second series of the crime thriller, starring Keeley Hawes, Martin Compston, Vicky McClure and Neil Morrissey, came to a climax on Wednesday night (March 19) and looks likely to return for a third instalment.
But some fans of the show, about the investigations of police anti-corruption unit AC12, were unhappy with the way the series ended.
Comments on a BBC blog included criticism of a 'sloppy end' and 'no answers', while another viewer said: "Doesn't add up."
Presenter Gaby Roslin tweeted: " I think I am still confused by #LineofDuty. Can someone explain or should I watch it again? I do wish it wasn't finished though!"
Creator and writer Jed Mercurio responded: "I'm sorry some people have been disappointed with the ending.
"I already mentioned in an earlier response that there would be things that some viewers would feel were important that weren't dealt with, and I appreciate that can be frustrating."
He said: "We tried to deal with the main character points that we felt were at the heart of the drama. A further issue is the desire to have a just resolution, that is that wrongdoing is punished, but one of the features of Line Of Duty is that there are times that doesn't happen, just like in real life."
Meanwhile, the crime thriller's executive producer Simon Heath is reported to have told Broadcast that new episodes of the BBC Two drama are 'absolutely' being discussed.
"We've already started talking about potential fertile story areas for series three," he said.
"[We've discussed] what that might be and what the character or characters might be, but there's plenty of mileage in police corruption."
Line of Duty has also been enjoyed by critics, who have said that it matches up to top US and Scandinavian dramas.
Get the latest updates, reviews and unmissable series to watch and more!
Thank you for signing up to Whattowatch. You will receive a verification email shortly.
There was a problem. Please refresh the page and try again.