Mark Gatiss says 'I can't believe it's 15 years since the last series of The League of Gentlemen' as show finally returns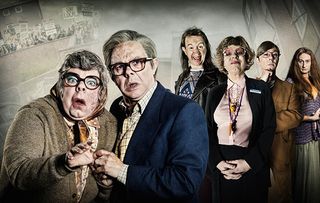 (Image credit: BBC/Ben Blackall/James Stack/Mat)
TV & Satellite Week meets Reece Shearsmith, Mark Gatiss, Steve Pemberton and Jeremy Dyson to discuss the eagerly anticipated return of their award-winning comedy
As well as being the real name of Roy 'Chubby' Brown, Royston Vasey is home to a grotesque gallery of darkly comic characters including murderous shopkeepers Edward and Tubbs, wife-stealing circus-master Papa Lazarou, and OCD toad-collector Harvey Denton.
The fictional northern town is the setting for The League of Gentlemen, the award-winning comedy created by Mark Gatiss, Steve Pemberton, Reece Shearsmith and Jeremy Dyson, which arrived on television in 1999.
Now, to mark the 20th anniversary of the original radio series, the four are returning to Royston Vasey for three new episodes of the cult comedy.
TV & Satellite Week caught up with the stars and writers of The League of Gentlemen on set in Manchester to find out more...
Why was now the right time to revive the show?
Steve Pemberton "It's 20 years since we won the Perrier Comedy Award and did the Radio 4 series. We could have waited another two years for the anniversary of the 1999 TV show, but as soon as we started talking about it we got fired up and said: 'Let's do it now!'"
What was it like getting back into League of Gentlemen mode?
Mark Gatiss "Unbelievably easy – it was like we'd never stopped. We keep looking at other people who used to be in it, going: 'But you look older!' That means we must too. It's a cliché, but it was like putting on an old pair of shoes. I can't believe it's 15 years since the last series - it feels like we've been doing it ever since."
How challenging was it to recreate the distinctive look of the show?
Reece Shearsmith "It's an amazing thing to walk back on set and see that they've recreated the Dentons' house as it was 15 years ago. They even had the wallpaper scanned and reprinted so it's exactly the same. It's like going back in time. And who gets to do that? It's such a thrill."
Looking back, how important has The League of Gentlemen been to each of you?
Steve "We all owe everything to the League of Gentlemen. It's the first thing we all did, and it broke us all at the same time, so you've got to honour that. It's a wonderful thing to go back and see those friendships are still there."
What was it like revisiting Hadfield, which is the location used for Royston Vasey?
Jeremy Dyson "The interesting thing was seeing how much nicer it is. It's been quite gentrified. Not that it was unpleasant before, but it felt kind of prosperous – so we had to spend quite a bit of money making it look a bit rubbish!"
Did you feel the pressure of returning to a show with such devoted fans?
Steve "There's always pressure. I read an interview with John Cleese, who said the longer ago something was, the more people only remember the best bits. All the episodes of the League of Gentlemen had great moments, and what we've tried to do in these specials is to give all those characters as many great moments as possible."
What do you think is the show's enduring appeal?
Mark "There are lots of really curious, mad, silly and strange things in the League of Gentlemen, but with a genuine northern sensibility and a combination of pathos and big laughs. Sometimes we look at it and go: 'It's absolutely bizarre!'"
Reece "But it's never as dark as people think it is."
Were there characters each of you particularly wanted to bring back?
Reece "It was hard to know which ones to bring back, because we did so many we could never revisit them all. So it was the ones we had ideas for, really. Personally, I've always loved playing the character of Jeff."
Mark "For me it's Mickey – I love doing him."
How do you make the new episodes appeal to existing fans and people who've never seen the show before?
Reece "There are certain people who will be hanging on every moment, and other people who've never seen it, so you've got to go somewhere in the middle."
Mark "For fans there are some funny things relating to where the characters have got to with their lives, and how they look now."
What do you want for Christmas?
Mark "Well, I'd like for us all not to be dead by Christmas. That's another way of saying world peace."
Reece "A selection box of chocolates."
The League of Gentlemen returns to BBC2 on Monday 18th, Tuesday 19th and Wednesday 20th December at 10pm
Get the What to Watch Newsletter
The latest updates, reviews and unmissable series to watch and more!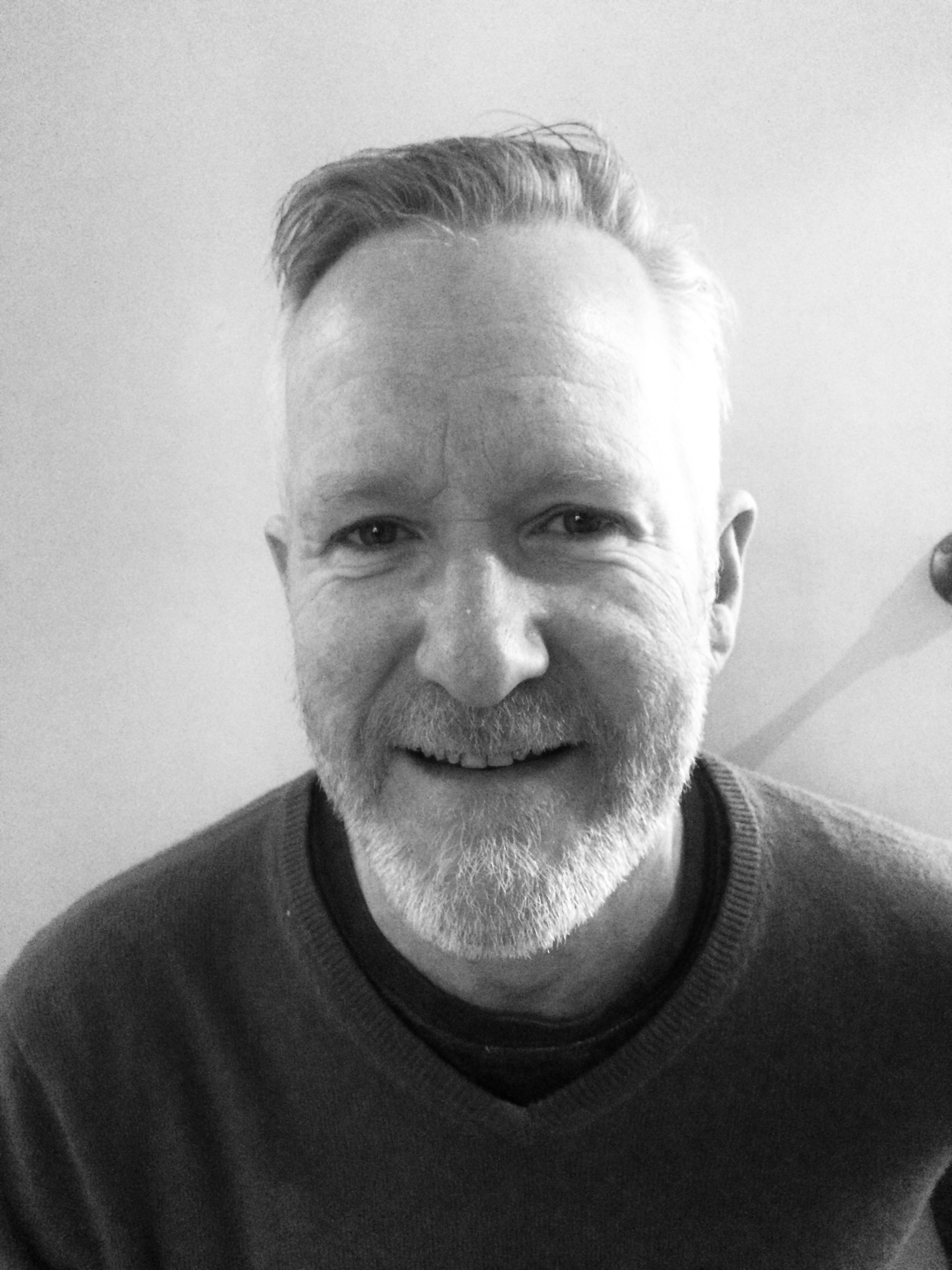 Ian writes about TV and film for TV Times, What's on TV and TV & Satellite Week magazines. He co-hosts the weekly TV streaming podcast, Bingewatch.