Michael Sheen's stunned by reaction to his passionate NHS speech (VIDEO)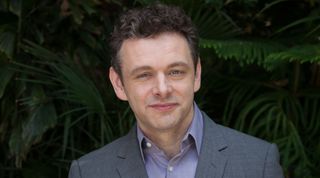 Actor Michael Sheen has been 'stunned' by the public reaction to his St David's Speech about the state of the NHS.
Sheen, who is known for playing former Labour Prime Minister Tony Blair, spoke out about 'bland' politicians after a march to celebrate the NHS and its founder Aneurin 'Nye' Bevan.
(HT/ABACA/PA)
"Do we want to be a society that is supportive, inclusive and compassionate, where it is acknowledged that not all can prosper, and the most vulnerable, most in need of help, are not seen as lazy or robbing the rest of us? We do not turn our backs on those facing hard times," the actor said, according to Wales Online.
"Nye Bevan had cast-iron integrity. He made no bones about how he felt. Politicians are today scared of alienating and upsetting part of the electorate."
The rallying speech sparked a flood of reaction on social media much to the amazement of the Welsh actor, who reportedly flew in from Hollywood for the event.
Writer Neil Gaiman commented...
Yes. This. 'By God, believe in something,' Michael Sheen tells politicians http://t.co/yQDijE2zsk
— Neil Gaiman (@neilhimself) March 2, 2015
Music journalist Pete Pahides chimed in...
Has anyone put Michael Sheen's speech to music and made it available on iTunes so it can get to number one? If not, can they?
— Pete Paphides (@petepaphides) March 3, 2015
— michael sheen (@michaelsheen) March 2, 2015
Thankfully, I have also been seen this week trying to peel an onion with a potato peeler, just to keep things balanced.
— michael sheen (@michaelsheen) March 2, 2015
http://www.youtube.com/watch?v=qHgqAtmXuHU
Get the latest updates, reviews and unmissable series to watch and more!
Thank you for signing up to Whattowatch. You will receive a verification email shortly.
There was a problem. Please refresh the page and try again.