Natalie Cassidy reunites with Adam Cottrell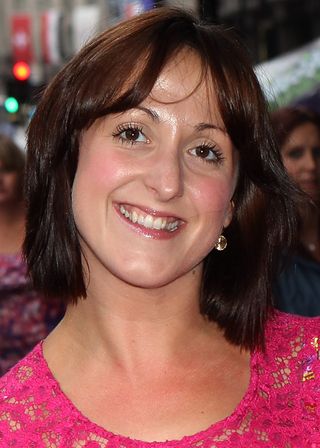 Actress Natalie Cassidy has revealed she is back together with ex-boyfriend Adam Cottrell - whom she split from following a violent row.
The former EastEnders star and reality show contestant revealed that they are engaged - but plan to try for a brother or sister for their two-year-old daughter Eliza before tying the knot.
And she admitted that while he had behaved appallingly towards her, her own conduct was just as bad.
"Adam's behaviour was unacceptable, but so was mine," she told the Mirror. "I can see that now.
"I often lashed out at him when arguments weren't going my way. I would hit him or slap him out of frustratuion and anger."
"For a long time he never reacted but I pushed and pushed and eventually he pushed back. I can only see that now.
She added: "After he snapped I was so consumed with shock, anger and hate. I was focused on being the victim.
"I couldn't see how I had contributed to what he did. In hindsight there's no getting away from it... I was to blame too."
Natalie also revealed that Adam - a former heavy drinker - had also given up alcohol, and that they found other ways to settle their differences.
"If we find ourselves starting to argue, we stop before it escalates to a point of physical violence," she said.
"I know it's hard for some people to understand but we have worked hard at our relationship and I am so proud of how far we've come."
Get the latest updates, reviews and unmissable series to watch and more!
Thank you for signing up to Whattowatch. You will receive a verification email shortly.
There was a problem. Please refresh the page and try again.