On Blu-ray | North Sea Texas | This Flemish drama is a beautifully crafted elegy to the joy and heartache of first love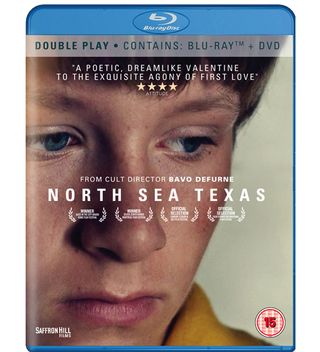 Fatherless Pim (Jelle Florizoone) lives with his mother, Yvette, an accordion player who works nights at local bars. Gino is the boy next door whom Pim has a crush on. But Pim is heartbroken when Gino dumps him for a new Suzuki 380 GT motorbike and a girl in a nearby town. Then matters get really complicated when Pim turns his attentions to Zoltan, a gypsy traveller who's also caught the eye of his mum.
THE LOWDOWN North Sea Texas is directed by Belgian filmmaker Bavo Defurne, who is well-known on the independent film festival circuit for his artfully-constructed shorts (Saint, Campfire, Particularly Now, In Spring). With North Sea Texas, Defurne moves into features with a beautifully shot and acted coming-of-age drama about a gay 15-year-old boy growing up on the Belgian coast in the 1970s.
Defurne's heart-felt film beautifully conveys adolescent longings, while life in the bleak coastal town is painted with a colourful palette - reminiscient of the visual style of Jacques Demy. There's also a touch of John Waters in the humour (Yvette even looks like Ricky Lake's Tracy Turnblad in Hairspray), although Defurne doesn't forget to touch on the darker side of teen angst either. A beautifully crafted elegy to the joy and heartache of first love – and you don't even have to be gay to enjoy it.
In Belgian, with English subtitles
North Sea Texas is out now on Blu-ray in the UK from Peccadillo Pictures, as is available to watch now in UK through Curzon Home Cinema http://youtube.com/v/-ILOJIsDRjQ
Get the latest updates, reviews and unmissable series to watch and more!
Thank you for signing up to Whattowatch. You will receive a verification email shortly.
There was a problem. Please refresh the page and try again.