The Musketeers: series 2 to be sexier and has cast Marc Warren as new baddie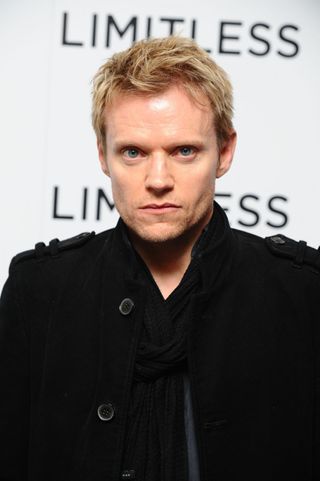 Viewers can expect extra gruesome fight scenes and lots more swashbuckling bedroom scenes in the second series of The Musketeers, promises its creator Adrian Hodges.
It turns out that when the first series was written, Adrian was told it would air at 8.00pm on BBC1.
That meant that the fights and steamy sex content had to be toned down for a younger, family audience, Adrian explains.
However, the show ended up going out an hour later at 9pm.
Now filming is under way for series two and Adrian has revealed that the scripts and story-lines are much more geared to a later, post-watershed audience.
"We would have pushed the tone much further in terms of sexuality and violence in the first series, if we had been doing it as a 9.00pm show," Adrian told the Mirror.
"I knew we were going out at 9.00pm for the second series and so we have pushed it harder for this audience."
Adrian also said he had to make drastic changes to his plans for the second series because Peter Capaldi, 56, who played the evil Cardinal Richelieu, quit to become the new Doctor Who (opens in new tab).
Aware the show was without a baddie, they have brought in Hustle's Marc Warren (opens in new tab), 47, who will play the Comte De Rochefort.
"Marc will be the villain and he will run through the whole series, coming in and out of the boys' stories like The Cardinal did," says Adrian.
Also joining the cast is Colin Salmon, who appeared in three 007 films playing Charles Robinson.
He will guest star as a character called Tariq - described by show bosses as "a mysterious interloper on the run from Spain", and Misfits actress Antonia Thomas will play his daughter, Samara.
The Musketeers (opens in new tab), starring Luke Pasqualino (opens in new tab) as D'Artagnan, Howard Charles (opens in new tab) as Porthos, Santiago Cabrera (opens in new tab) as Aramis, and Tom Burke (opens in new tab) as Athos, will return to BBC1 back early next year.
Get the latest updates, reviews and unmissable series to watch and more!
Thank you for signing up to Whattowatch. You will receive a verification email shortly.
There was a problem. Please refresh the page and try again.