The Village newcomer Tom Varey strikes it lucky with his first acting job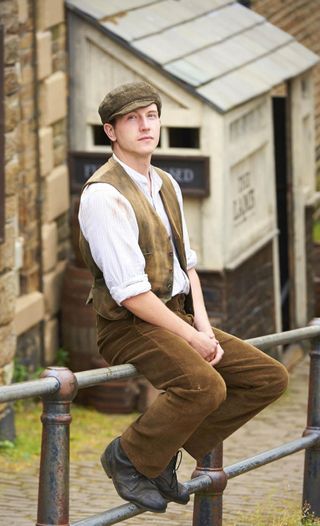 The Village newcomer Tom Varey has said he couldn't believe his luck when he was cast as Maxine Peake and John Simm's son in his first acting job since leaving drama school.
Tom has joined the cast as an older version of Bert Middleton, taking over from Bill Jones.
"It's not the worst first gig to have Maxine Peake and John Simm as your parents. The amount of detail they put into everything [is incredible]. No line goes for nothing, everything has work behind it and means something on another level.
"They'd come onto set and just have this presence, where you don't really need to work that hard; as long as you're playing off them you couldn't go wrong."
He also had praise for his predecessor: "Bill was just phenomenal, so I was a bit nervous about filling his very little but big shoes, because I think the nation fell in love with him."
But Tom admitted he hadn't felt so pleased about acting out kissing scenes: "It can be very cringeworthy, but break-up scenes are the hardest because you're just laughing at yourself wailing, "Please, take me back!'."
The second series of The Village begins on BBC1 on Sunday, August 10, 9.00pm
Get the What to Watch Newsletter
The latest updates, reviews and unmissable series to watch and more!