Top 10 Worst Film Remakes | No. 2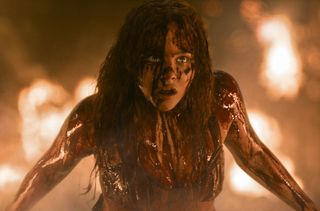 (Image credit: MrX FX)
No. 2 - Carrie
The 1976 Carrie perfectly encapsulated the isolation and eventual revenge of a young girl tormented by high school bullies. Who can erase Sissy Spacek's wide-eyed and spectral performance of the vengeful titular character from their minds?
 The 2013 re-make of Carrie looked promising, starring the talented Chloe Grace Moretz as Carrie. Yet, for anyone who had seen the original film it was a challenge to replace Spacek with the typically cutesy Moretz. In 2013 the supernatural elements that gained the film cult status felt out of place and clichéd. We left the cinema hoping that this time, Hollywood would leave Carrie films where they left off in 1976 – burning in the depths of hell. 
The countdown continues... No. 1
... and No. 3


Get the latest updates, reviews and unmissable series to watch and more!
Thank you for signing up to Whattowatch. You will receive a verification email shortly.
There was a problem. Please refresh the page and try again.