Fiz versus Gemma: 'There's a catfight on the cobbles!' reveals Coronation Street's Jennie McAlpine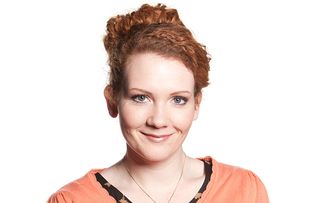 Actress Jennie McAlpine has revealed that her Coronation Street character Fiz Stape flies at love rival Gemma Winters when she finds out that Ty bedded her!
Coronation Street's Fiz Stape returns home this week after time away looking after her mum, Cilla. But when she finds out that her other half Tyrone Dobbs has had a fling with kebab shop worker Gemma Winters she is furious!
What's the story?
It's not been the happiest homecoming for Fiz as she tries to reconnect with partner Tyrone Dobbs, but worse is to come when she finds a condom wrapper and discovers Ty's had a one-night stand with Gemma!
"Fiz thought they were unbreakable," actress Jennie McAlpine told Soaplife. But now it looks like they are well and truly broken…
What's happening in Coronation Street? See the latest soap storylines.
Soaplife's interview with Jennie McAlpine
Soaplife: Fiz must be devastated!
Jennie McAlpine: "That's an understatement. Fiz kicks Tyrone out. She's just so hurt. Embarrassed, too, as it's not long before everybody knows."
S: What are her feelings towards Gemma?
JM: "In true Coronation Street tradition, she hates Gemma even more than she hates Tyrone. There is a catfight on the cobbles! It was great fun to film… Fiz's brother Chesney Brown is there, Rita Tanner is there… Tyrone turns up but he's a bit late!"
S: Is there a 'Team Fiz' and a 'Team Ty'?
JM: "Yes... Obviously, Chesney's on Fiz's side. Rita is too, as she's really disappointed in Gemma. But I have a feeling Tyrone will get away with it. Quite a few people in the Street are sympathetic towards him."
S: Perhaps because of what happens next… Fiz realises it's her daughter, Hope, and not Tyrone's daughter, Ruby, who's been behaving badly. Can you talk us through that?
JM: "The two storylines go side by side. In just the space of a couple of days Fiz finds out about Tyrone having a one night stand and then finds out that Hope is pretty uncontrollable. Fiz's world falls apart. Ty and Fiz have deceived each other. When Fiz came back, Ty told her that nothing bad had happened with the kids. She found out that it had and that Hope, not Ruby was to blame. But she keeps this from Ty, though…"
S: Why?
JM: "It's in the back of her mind that Hope might have inherited this kind of behaviour from her father, killer John Stape. After all, she implied to Ty that Ruby must have inherited bad character traits from his abusive ex, Kirsty Soames. It sounds awful but she doesn't want to admit it about her own child."
Coronation Street, ITV
Get the latest updates, reviews and unmissable series to watch and more!
Thank you for signing up to Whattowatch. You will receive a verification email shortly.
There was a problem. Please refresh the page and try again.