Accessory to Evil: who is Monique Olivier, how many women did her husband kill and where is she now?
Monique Olivier: Accessory to Evil is Netflix's true crime docuseries focusing on the wife of France's most infamous serial killer.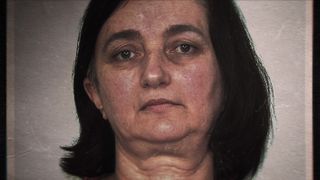 (Image credit: Netflix)
Monique Olivier: Accessory to Evil continues Netflix's run of true crime documentaries with a five-episode story focusing on France's answer to Rose West.
Olivier was married to notorious French serial killer Michel Fourniret, who confessed to killing 12 people in France and Belgium between 1987 and 2003 and was sentenced to life in 2008.
Although Olivier was convicted alongside him for being complicit in her husband's brutal killings, a debate has since raged about whether she was really his accomplice or whether she was coerced into aiding his crimes.
That's the debate at the center of the series. So was Monique Olivier a pawn or a participant? Here are all your questions answered about the Netflix true crime documentary…
What is Monique Olivier: Accessory to Evil on Netflix about?
From 1987 to 2003, Michel Fourniret cemented his legacy as France's most infamous murderer. His wife Monique Olivier is currently serving 28 years in jail for her role in the killings, yet remains something of an enigma.
Now, through various testimonies and investigations, Monique Olivier: Accessory to Evil reveals the truth behind Olivier's involvement in her husband's violent crimes.
Who is Monique Olivier and what did she do?
While Michel Fourniret is France's most infamous killer, much less is known about his wife.
The former nurse was convicted for her complicity in five of her husband's murders, yet the documentary describes her as "a submissive wife who [was] scared of her husband" and therefore did not speak up about the crimes until Fourniret was arrested.
A voiceover adds: "She is a housewife who helps to rape, kill and abduct. But in the end, she is a housewife."
How did Monique Olivier meet Michel Fourniret?
Fourniret and Olivier met almost 35 years ago. At the time she was a carer, while he was in prison serving a sentence for rape. When Fourniret placed an ad in a weekly Catholic magazine looking for a pen-pal, mother-of two Olivier replied and the pair began to correspond.
But in their letters, later seized by detectives, they allegedly forged a sordid pact that on his release from prison she'd help him find young virgins if he killed her first husband.
They married when Fourniret was still serving time and she was waiting for him at the prison gates when he was released in October 1987. "I was so lonely at the time," she later told the court in 2008. 'I hung on to someone.'
Just two months later, the couple are thought to have kidnapped and killed their first victim, 17-year-old Isabelle Laville, whose remains weren't found until 2006. They then embarked on a crime spree through France and Belgium that would last for almost two decades.
Who were Michel Fourniret's victims?
Known as "the Beast of the Ardennes", Fourniret admitted to kidnapping, raping and murdering nine women and girls. All were either shot, stabbed with a screwdriver or strangled.
Following the death of Isabelle Laville, Fabienne Leroy, 20, disappeared in woods in north-east France before her mutilated body was found. Student Jean-Marie Desramault, 22, disappeared from a railway station in 1989. Her body was found in the grounds of a house belonging to Fourniret, as was that of 12-year-old Belgian Elisabeth Brichet, who disappeared the same year.
Fourniret's other victims include 13-year-old Natacha Danais, Farida Hellegouarch, 30, and 18-year-old Celine Saison.
However, Fourniret is also believed to be behind up to 21 more killings, including the murder of Joanna Parrish, a 20-year-old Leeds University language student, who died in May 1990.
How were Monique Olivier and Michel Fourniret caught?
Fourniret was arrested in June 2003 after a 13-year-old girl managed to escape from the back of his van and gave police his licence plate number.
Following Fourniret's arrest, Olivier ended up confessing everything, telling investigators that Fourniret had committed nine murders, and even acknowledging her participation in several of them.
What happened at their trial?
The trial began in Charleville-Mézières, Ardennes in March 2008. Fourniret was found guilty of the murders of the seven victims whose bodies had been found and was sentenced to life in prison without parole.
Olivier received 28 years for complicity after it was revealed she would pick up victims for him as she drove their car around the Ardennes area with their baby son in the backseat.
The pair were also ordered to pay €1.5 million in moral compensation to family members of the victims. Neither appealed their sentences.
Fourniret subsequently confessed to the murders of three more women, including British student Joanna Parrish. However, Fourniret died in October 2021 at the age of 79 after being admitted to hospital with respiratory problems before he was set to stand trial.
Where is Monique Olivier now?
Monique Olivier, now 73, is currently serving 28 years for her complicity in her husband's multiple murders in Rennes prison. She's reportedly likely to stand trial later this year for her role in the murder of Joanna Parrish and the kidnapping of Fourniret's two other victims.
According to investigating sources, who have monitored her in prison, Olivier reportedly told a fellow prisoner that her ex-husband's victims 'greatly exceeded 30', so the investigation is not yet over.
Where can I watch Monique Olivier: Accessory to Evil?
Netflix's new true crime series Monique Olivier: Accessory to Evil is in French with English subtitles and is available to stream from March 2, with all five episodes landing at once.
Get the What to Watch Newsletter
The latest updates, reviews and unmissable series to watch and more!
Hannah has been writing about TV for national newspapers and magazines ever since the 1990s when she covered the soaps for Woman magazine — and she still prides herself on rarely having missed an episode of EastEnders. Since then she's written for various publications, including What To Watch, TV Times, What's On TV, TV & Satellite Week, Woman & Home, Psychologies and Good Housekeeping.
Apart from EastEnders, her other favorite shows include Succession, Unforgotten, Line of Duty, Motherland and anything by Russell T Davies. When Hannah isn't watching or writing about telly, you're likely to find her enjoying London's latest theatre shows, taking her campervan on a wet UK holiday or embarrassing her teenage kids.