Madoff: The Monster of Wall Street — is it a true story? Who is Bernie Madoff? All your questions answered
Who was Bernie Madoff and how did he lose $64 billion?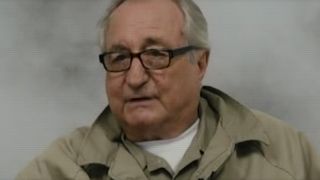 (Image credit: Courtesy of Netflix)
The Netflix documentary Madoff: The Monster of Wall Street takes a close look at everything that happened when investor Bernie Madoff lost $64 billion in the biggest Ponzi scheme in American history.
Madoff's actions ruined lives and did unspeakable damage to people who entrusted him with their financial future. He was "a financial sociopath, a serial financial killer," one interviewee says in the documentary.
Director Joe Berlinger wasn't content with scratching the surface of the events that led to Madoff's fall. "Over time the aura of this story, and how the story was originally reported, and how most people think about the story, is one evil genius who was so charming and manipulative he did all this terrible stuff," he told The Guardian (opens in new tab) in an interview. "The reality, which is underreported and a cautionary tale for everybody who has any kind of financial assets in the market, is he got away with it because of a whole cadre of literal co-conspirators or people who should have known better."
Let's take a deeper look at Bernie Madoff and the things he did to make him the most reviled person in Wall Street history.
Who was Bernie Madoff?
Bernie Madoff was a financier who achieved early success with a small trading firm he founded in 1960. As his reputation grew, he changed the face of trading when he developed Nasdaq, the first electronic stock exchange. Nasdaq was a game changer for traders and it established Madoff as a trading giant.
With his name firmly ensconced in the annals of Wall Street, Madoff used his good name to launch an investment-advisory business in the 1990s and this is where the Ponzi scheme came to life.
How did Bernie Madoff make his money?
Madoff grew up in Queens and worked as a lifeguard and as a sprinkler installer to earn enough money to get started on Wall Street. His small trading firm was highly successful, but the creation of Nasdaq and the consulting he did for the Securities Exchange Commission gave him the traction he needed to start the investment-advisory business that ultimately became a Ponzi scheme.
His legitimate trading business continued to operate under the guidance of his brother, Peter, and two sons, Mark and Andrew, while Bernie Madoff handled the investment side of his company.
Madoff claimed to use an investment strategy known as split-strike conversion (opens in new tab). This, coupled with Madoff's track record as an aggressive but successful trader, helped him to land several high-profile investors.
How did Madoff lose $64 billion?
As with all Ponzi schemes, Madoff used money from newer investors to pay earlier investors. Clients invested money with him and received authentic-looking account statements showing how much money they were earning with the brilliant investing wizard, but what no one realized is that none of the money — none at all — had actually been invested in anything. It all went into a bank account that Madoff used to cut checks to investors, making it look like profit.
When the stock market tanked in 2008, investors were drawing their money out faster than Madoff could generate new income sources. This proved to be his undoing.
Berlinger points out that even though Madoff claimed he'd acted alone, the fact he made it that far screams a lack of oversight at every level. "The scariest thing of all to me in this story is that nobody brought him down. Regulators missed it. People who are very sophisticated investors, who should have known that a conservative option strategy can't produce those kinds of results, didn't ask the right questions."
He continued by noting that Madoff might never have been caught if not for what happened to the market in 2008. "None of that brought Bernie down. What brought Bernie down was a black swan event — the financial crisis. And I believe if the markets had just gone in their normal cycles, he might still be doing it today."
How was Bernie Madoff caught?
As Madoff's empire started to crumble, he confessed to his sons that the entire investment segment of his business was a sham. Andrew and Mark revealed this information to federal authorities, who moved in and arrested Madoff the following day.
Who was impacted by Bernie Madoff's Ponzi scheme?
When it came to investors, Madoff took money from everyone (opens in new tab), including individuals, hedge funds, universities, charities and banks. Anyone who wanted to give him their money to invest was welcomed; money poured in from investors that ranged from celebrities to average citizens looking to enhance their nest eggs.
Some of his noteworthy investors included Steven Spielberg, Kevin Bacon and Holocaust survivor Elie Wiesel, who ended up losing his personal savings and $15 million from his charitable foundation. Many of the victims were Jewish and many were members of the same Florida country club as Madoff.
No one who invested with Madoff was spared, but some victims suffered more than others as they lost their life savings, their homes and their way of life.
What happened to Bernie Madoff?
Bernie Madoff was charged in 2008 with running the largest Ponzi scheme in American history. He pled guilty to 11 felonies in 2009 and was sentenced to 150 years in prison.
Madoff was sent to a prison in North Carolina, where he worked as an orderly. CNBC (opens in new tab)reported that he earned $710 from his job.
Though his sons were never convicted of any crimes, Madoff's brother Peter was sentenced to 10 years in prison even though he steadfastly maintained his innocence.
Mark Madoff took his own life in 2010 on the second anniversary of his father's arrest. Andrew Madoff, whose cancer had been in remission since 2003, died at the age of 48. He blamed the stress of his father's crimes for his cancer's return. In February 2022, Madoff's sister and husband died in an apparent murder-suicide.
In 2021, 12 years into his sentence, Madoff died of kidney failure at the age of 82. His lawyers had petitioned the court for a compassionate release that was denied in June 2020 (opens in new tab), with judge Denny Chin noting that Madoff committed "one of the most egregious financial crimes of all time" and didn't deserve early release given that so many of his victims were still suffering from the ramifications of his actions.
Have Bernie Madoff's victims been compensated?
A trustee was appointed to handle compensation to Madoff's victims.
In December 2020, the US Department of Justice (opens in new tab) released a statement that over $488 million had been returned to victims.
"With the $488 million distributed today, the department has now returned almost $3.2 billion to Madoff's victims, allowing them to recover more than 80% of what they lost," said Acting Assistant Attorney General Brian C. Rabbitt of the Justice Department's Criminal Division. "This exceptional work — and there is more to come — has been made possible by the department's steadfast commitment to the pursuit of the proceeds of fraud through civil forfeiture."
Madoff: The Monster of Wall Street is available to watch on Netflix.
More true crime
Get the latest updates, reviews and unmissable series to watch and more!
Editorial Content Producer
Sarabeth joined the Watch to Watch team in May 2022. An avid TV and movie fan, her perennial favorites are The Walking Dead, American Horror Story, true crime documentaries on Netflix and anything from Passionflix. You've Got Mail, Ocean's Eleven and Signs are movies that she can watch all day long.
When she's not working, Sarabeth hosts a podcast dedicated to books and interviews with authors and actors. She's also very close to realizing her lifelong dream of publishing a novel.
Thank you for signing up to Whattowatch. You will receive a verification email shortly.
There was a problem. Please refresh the page and try again.