Bloodsucking Bosses (2015) | DVD release - The Office meets Shaun of the Dead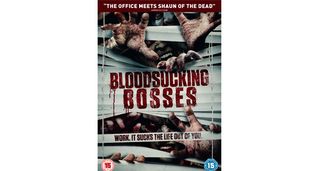 Evan (Fran Kanz) is in a rut. He's over-worked in a soul-destroying sales job and he's just been dumped by his girlfriend and HR manager Amanda (Emma Fitzpatrick). To add insult to injury, his boss Ted (Mad Men's Joel Murray) has given his college nemesis Max (Pedro Pascal) the promotion due to him. When his work colleagues start acting weird, Evan discovers Max is a vampire intent on replacing the entire staff with bloodsuckers. With the help of his slacker best friend Tim (Joey Kern), Evan then sets off to rescue Amanda and save his career…
Hailed as The Office of the horror genre, Bloodsucking Bosses is a gory hoot and a half with a sharp script and some hilarious turns from Cabin Fever's Joey Kern and The Cabin in the Wood's Fran Kanz. Perfect Friday night viewing after a couple of drinks down the pub.
Out now on DVD in the UK from Entertainment One
https://youtu.be/ppRaPVs0BN0
Get the What to Watch Newsletter
The latest updates, reviews and unmissable series to watch and more!