Edvard Munch – A compelling portrait of the famed artist behind The Scream on Blu-ray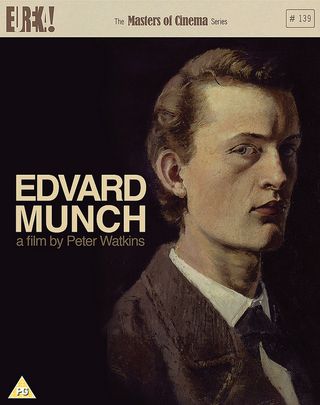 From Eureka Entertainment comes the Blu-ray release of the 1974 biopic on Edvard Munch, the famed Norwegian Expressionist painter of The Scream.
Described by Ingmar Bergman as 'a work of genius', the Bafta-winning film found British director Peter Watkins' using his revolutionary vérité style (which he developed in The War Game and Punishment Park) to paint a compelling portrait of the famed artist and a vivid picture of the emotional, political, and social upheavals that informed his art.
In late 19th century Kristiania (now Oslo), the young artist (played by Geir Westby) has an affair with 'Mrs. Heiberg', a devastating experience that will haunt him for the rest of his life. Critics and public alike attack his work and he is forced to leave his home country for Berlin, where, along with the notorious Swedish playwright August Strindberg, he becomes part of the cultural storm that is to sweep Europe…
The Masters of Cinema Series Blu-ray presentation includes the director-approved high-definition restoration of extended 221-minute, optional SDH subtitles for the deaf and hard of hearing, and a collector's booklet with a Peter Watkins self-interview, writing by Joseph Gomez, a Munch timeline, and numerous artworks.
https://www.youtube.com/watch?v=82TuM2E1PE8
Thank you for signing up to Whattowatch. You will receive a verification email shortly.
There was a problem. Please refresh the page and try again.