Andrew Scott excited about The Town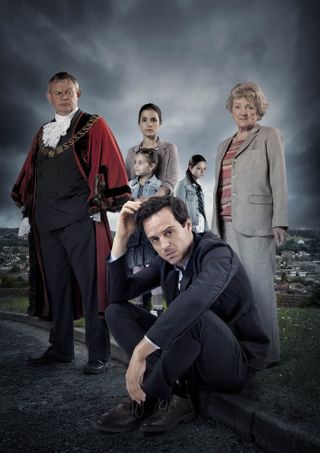 Andrew Scott has said he wants to surprise people with his work. The 36-year-old actor - who scooped a Bafta for his performance as Moriarty in TV series Sherlock - can next be seen in new drama series The Town, which has a big shock in the first episode. Andrew said he was attracted to the fresh, new writing on the show. "That's the work that you want to do as an actor, you want people to be surprised," said the Irishman. "You feel like it's a surprise for the viewers and it's a new thing for ITV. While we were filming, we talked a lot about the audience and what people expect now from a drama and we realised it was important we didn't patronise the audience any more." The drama, which also counts Martin Clunes, Phil Davies and Miss Marple's Julia McKenzie among it's all-star cast and was penned by Mike Bartlett, sees Andrew's character Mark return to his home town from London and try to settle back in. But it's not quite as straightforward as it sounds. Andrew said: "It's more avant garde, whatever that means, and I think that's what people crave. Think of the really imaginative American TV series like Six Feet Under or Breaking Bad, those are the things that people watch. TV doesn't have to be formulaic. And Mike's big thing is that popular [TV] doesn't need to be dumbed down." :: The Town begins on ITV1 on Wednesday, December 5.
Get the latest updates, reviews and unmissable series to watch and more!
Thank you for signing up to Whattowatch. You will receive a verification email shortly.
There was a problem. Please refresh the page and try again.