BBC announces back-to-back Peaky Blinders series 5 launch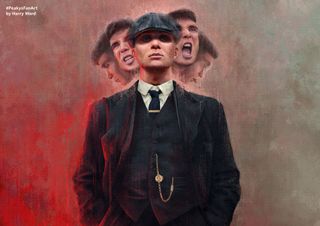 (Image credit: BBC/Harry Ward)
The Shelby family are back!
If you're a fan of Peaky Blinders and have been patiently awaiting the arrival of series five, you're in for a treat this August Bank Holiday.
The hotly anticipated series is back with not one, but two episodes as the BBC confirms a back-to-back two-night launch.
The first episode, 'Black Tuesday,' will air at 9pm on Sunday, August 25 and 'Black Cats' will follow the next day on Bank Holiday Monday at 9.30pm on Bank Holiday Monday.
With the Shelby family having previously gone their separate ways in series 4, they will be brought back together to discuss the implications of the Wall Street Crash on their family business.
And, Peaky Blinders leading lady Helen McCrory said the new series is the most violent yet.
"I can't watch it. I think it's disgusting, gratuitous violence."
But, the actress believes it's important to portray the reality of gang violence after World War One.
"It should be horrifying and you should have the people who are responsible for the violence unable to self-medicate or having mental health problems — because it is not a natural state of affairs.
"Anybody who looks at the violence of Peaky Blinders and thinks, 'That is exactly what I want to do' is sick."
Meanwhile Cillian Murphy - who plays gang leader Tommy Shelby - is able to explore the psychological consequences of violence further in series 5 as his character continues to suffer from PTSD after The Great War.
He explained: "I hope it is made to look ugly and makes you flinch or turn away. We are working within the limitations of the gangster genre and things are heightened."
"You see the psychological trauma that Tommy suffers — throughout the new series particularly."
Get the latest updates, reviews and unmissable series to watch and more!
Thank you for signing up to Whattowatch. You will receive a verification email shortly.
There was a problem. Please refresh the page and try again.