'The drink and drugs were getting serious': Davina McCall writes about addiction in new book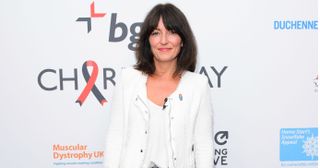 Davina McCall has shared an extract from her new self-help book, Lessons I've Learned, where she writes candidly about her battle with heroin addiction in her early twenties.
Davina McCall has revealed how a fight with her best friend saved her life by forcing her to confront her heroin addiction.
The TV presenter, 48, revealed the life-changing incident in edited extracts from her new self-help book, Lessons I've Learned, in the Daily Mail's You magazine.
The Long Lost Family presenter has always been open about her battle with drugs in her early twenties, but her new book reveals further details about her struggles with addiction.
Mother-of-three Davina writes: "I use the word 'hate' so rarely – it's such a strong word – but I hated myself in my early 20s. I had got to a stage where I just felt I was good for nothing, a total waste of space. The drink and drugs were getting serious – not just a party thing anymore – and I was a mess.
"My best friend Sarah invited me to a concert. She picked me up and I got into the car with her. Then she said, 'Listen, you're the subject at every dinner party I go to. You're my best friend and you're a wreck. I know you're lying to me and I know you've been taking heroin.'
"It was like being hit by a freight train: I always felt above other drug addicts because I didn't steal, I wasn't a street junkie, I didn't inject and, crucially, I was pretty sure I had hidden my habit from everyone."
In the extract, Davina writes that the confrontation with her best friend encouraged her to seek help at a Narcotics Anonymous group, which helped turn her life around.
Davina also writes candidly about her complicated relationship with her mother Florence, who also battled alcohol problems.
About her mother, Davina writes: "She was so unpredictable that even when I did amazing things she wasn't always pleased. When I passed my O-levels I called Mum to tell her but she was drunk. She said, 'Do you think I'm proud? Do you think I care? You're showing off. You're not the only one who's clever in this family.'
Davina's book Lessons I've Learned is out now.
Get the What to Watch Newsletter
The latest updates, reviews and unmissable series to watch and more!