Dawn French hails Vicar of Dibley co-star Emma Chambers as 'absolutely genius'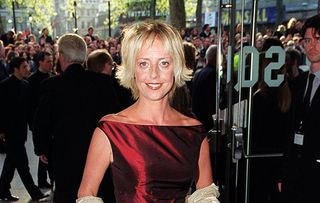 (Image credit: PA)
Dawn French has paid tribute to her Vicar of Dibley co-star Emma Chambers, hailing her as "absolutely genius".
Dawn French has paid tribute to her "bright, clever-witted and very sharp" Vicar of Dibley co-star Emma Chambers.
Emma, who played Alice Tinker, had a fatal heart attack last month aged just 53.
Dawn, who starred alongside Emma and said: "I'll miss her very much."
Speaking to the Daily Mirror, Dawn said: "Every single time I worked with Emma she was in character properly.
"She understood Alice was not somebody who was just completely dim, she was someone different, she thought differently and had the most wonderful naivety, while still being very cheeky."
Dawn, who played the vicar Geraldine Granger, recalled how shooting one scene brought Emma out in an allergic reaction. She said: "I felt sorry for her when we had to do the scene with animals. She was allergic to everything.
"It was a nightmare day, and her whole face just ballooned up, but it was funny."
Speaking to variety performer La Voix at Brasserie Zedel in London, Dawn also recalled Alice's famous I Can't Believe It's Not Butter speech.
Dawn said: "She had to learn it a week beforehand, and do it again and again and again. But when it came to the day, she did it straight away, word perfectly.
"It's a speech that if you don't put the emphasis on the right word, the joke is lost, so she just was genius, absolutely genius, at it."
Dawn said she had originally wanted to play Alice, but was persuaded against it by writer Richard Curtis. She said: "Of course, it was the right way around."
On February 24 it was announced by Chambers' management service that she had died from natural causes.
A statement read: "Emma created a wealth of characters and an immense body of work. She brought laughter and joy to many."
Get the latest updates, reviews and unmissable series to watch and more!
Thank you for signing up to Whattowatch. You will receive a verification email shortly.
There was a problem. Please refresh the page and try again.