Downton Abbey's Tom Cullen to play Guy Fawkes in new BBC drama Gunpowder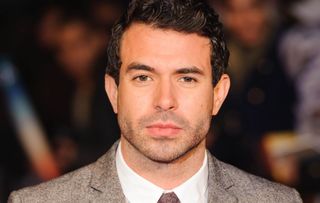 (Image credit: PA Archive/PA Images)
Tom Cullen will join Game of Thrones' Kit Harrington and Sherlock's Mark Gattis in explosive new drama
Downton Abbey's Tom Cullen is the latest star set to join the cast of new BBC drama Gunpowder.
Actor Tom, best known for his role as Lady Mary's unsuccessful suitor Viscount Gillingham in Downton, will play scheming villain Guy Fawkes in the new three part drama which follows the build up to the notorious Gunpowder Plot intended to blow up the Houses Of Parliament in 1605 and kill King James I.
He will star alongside Game of Thrones' Kit Harrington who has already been confirmed in the role of Robert Catesby, the mastermind behind the explosive 17th century plot. Meanwhile Sherlock star Mark Gattis will play the Spymaster Robert Cecil and Hollywood's Liv Tyler and star of Lord Of The Rings, will play Ann Vaux.
New Yorker Tyler, 39, who has a house in North London, started filming in Yorkshire last week and said, "I'm enjoying learning about the period, London in the 1600s, the Catholics and the Protestants. "Obviously I've heard people talk about Guy Fawkes and I was here this year for Bonfire Night, but I never really knew what it meant. There was so much more to the plot than just Guy Fawkes, but that's the guy that everyone knows about."
ITV have confirmed that Broadchurch's Shaun Dooley and Edward Holcroft who played George Boleyn in Wolf Hall will also be joining the cast. Shaun will play Sir William Wade, Lieutenant of the Tower who became Cecil's right hand man while Edward stars as Thomas Wintour, Catesby's friend and co-conspirator.
Meanwhile EastEnders actress, Sian Webber, best known for playing Phil Mitchell's no-nonsense, silver-haired lawyer Ritchie, in the soap, will star as "devout and fearless" Lady Dorothy Dibdale and will be joined by Robert Emms (Happy Valley) who plays a young priest who joins the plotters and Derek Riddell (The Missing) who will star as King James.
Produced by Kudos (Apple Tree Yard, Broadchurch, Grantchester), filming is currently underway and Gunpowder is expected to be on screen this Autumn.
Get the latest updates, reviews and unmissable series to watch and more!
Thank you for signing up to Whattowatch. You will receive a verification email shortly.
There was a problem. Please refresh the page and try again.