'George Michael was a very happy, contented man' says pal, David Austin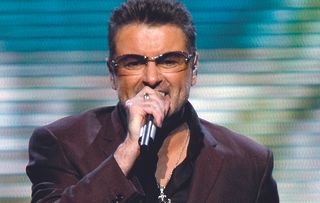 (Image credit: WireImage)
George Michael and his childhood pal were working on a documentary together, which is about to be shown on C4, right up until the star's death
Right up to his death on Christmas Day 2016, George Michael had been working on a documentary with his childhood pal David Austin to mark the 25th anniversary of his album Listen without Prejudice Vol 1.
But when George died of heart failure at the age of 53, the project suddenly became a posthumous tribute to the great singer-songwriter.
Premiering on C4 on Monday, George Michael: Freedom features George's friends and collaborators, including Stevie Wonder and Elton John.
Here David, who co-directed George Michael: Freedom, shares his memories…
How did you and George meet?
Our mothers were best friends, and I think we must have been about six months old when George and I first met. We grew up and went to school together.
How did this film start?
Originally, it was intended to mark the anniversary of Listen without Prejudice. But it soon became apparent that there was a bigger story to tell – including George's court case against Sony and the loss of his mother.
Did George find happiness?
Yes, George was a very happy, contented man. He found happiness in love, and in his friends and family.
What do you think was unique about George as an artist?
Integrity is the word – that's what his music and his delivery were all about. If you can touch people – that's another level and George was able to do that.
George Michael: Freedom will be shown on Monday at 9pm on C4.
Get the latest updates, reviews and unmissable series to watch and more!
Thank you for signing up to Whattowatch. You will receive a verification email shortly.
There was a problem. Please refresh the page and try again.