Hollywood's Rob Lowe to star as 'larger than life' cop in new ITV crime drama - and it's set in Boston Lincolnshire, not Boston USA!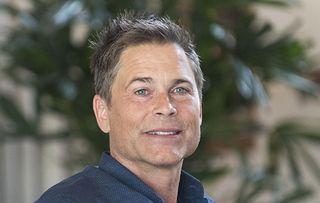 (Image credit: Sundholm Magnus/action press/REX)
Rob Lowe is excited to be working in the UK
Hollywood star Rob Lowe is coming to ITV in a big new crime drama, Wild Bill, which is set in Lincolnshire.
The 54-year-old actor, whose CV includes The West Wing, Code Black and St. Elmo's Fire, will play American cop, Bill Hixon, who is appointed Chief Constable of the East Lincolnshire Police Force.
And Bill's sudden arrival promises to shake up the local force. Rob, who'll also work as an Executive Producer on the series, says: "As an actor, Wild Bill is a larger than life character who's outrageously articulate, has nothing to lose and revels in being an American fish out of water.
"As a Executive Producer, I'm excited to work with such talented partners and to come back to work in the UK, which I always love."
Bill, who arrives with his 14 year-old daughter Kelsey in tow as they flee their painful past, is something of a clever clogs, with a first class degree in Criminology, a Masters in Psychopathology and a Doctorate in Statistical Mapping. He's also keen to make his mark and push through drastic cuts, which signals that he isn't out to make friends.
However, he soon discovers that the locals are just as smart-mouthed, cynical and difficult to impress as he is. And they certainly aren't keen on his love of algorithms.
Writers and creators Jim Keeble and Dudi Appleton said: "Wild Bill gives us a chance to write about modern Britain and modern crime through unique eyes. We wrote this for Rob Lowe, for his smart-talking, anarchic, soulful voice.
"Displacing Rob in Brexit Britain and specifically in Boston, Lincolnshire allows us to tell stories that are leftfield and unexpected. We wanted to write something that couldn't take place anywhere else, or at any other time."
Filming will take place around London and in Lincolnshire from November 2018. It's not yet been announced when the Rob Lowe drama will air on ITV.
Rob Lowe pic: Sundholm Magnus/action press/REX/Shutterstock
Get the latest updates, reviews and unmissable series to watch and more!
Thank you for signing up to Whattowatch. You will receive a verification email shortly.
There was a problem. Please refresh the page and try again.