'It's a really cool and interesting story,' says Ralf Little about the BBC's zoo drama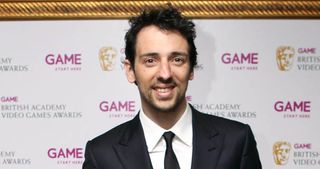 Ralf Little has explained his excitement at discovering the story behind Chester Zoo, after filming a new drama about its founder.
Inspector George Gently's Lee Ingleby stars in BBC period drama, Our Zoo, as George Mottershead who founded the animal menagerie in the 1930s. Ralf will play his mischievous brother-in-law Billy Atkinson.
Ralf revealed: "I just finished filming in Manchester. It's a dramatisation of a true story of the founding of Chester Zoo, which is actually a really, really cool and interesting story.
"[George Mottershead] came back from the First World War unable to reintegrate into society, not comfortable around people. And after a couple of years he started to come back around and find his personality again through caring for animals.
"And then he got a bit carried away and took his daughter to the circus one day and on impulse bought a camel.
"And then they found themselves going, 'We can't keep this in the kitchen!' - it was a tiny little terraced house. So they founded Chester Zoo.
"They bought a big house and went, 'We'll have to do our best,' and that was how it all began."
Our Zoo also stars Life On Mars actress Liz White as George's wife Lizzie Mottershead, while Anne Reid and Peter Wight will play his parents. It will screen later in 2014.
Get the latest updates, reviews and unmissable series to watch and more!
Thank you for signing up to Whattowatch. You will receive a verification email shortly.
There was a problem. Please refresh the page and try again.