ITV announces Peter & Wendy, a 'reimagining' of Peter Pan featuring Paloma Faith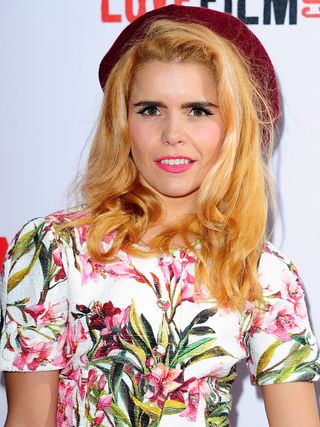 Paloma Faith is to play Tinker Bell alongside Oscar nominee Stanley Tucci as Captain Hook in ITV's Peter & Wendy, a reimagining of the classic Peter Pan tale.
The two-hour one-off drama will star Breaking Bad actress Laura Fraser as Mrs Darling, while new talents Zac Sutcliffe and Hazel Doupe will play Peter Pan and Wendy Darling.
Peter & Wendy will open in modern day Great Ormond Street Hospital where 12-year-old Lucy Rose (Hazel Doupe, who also plays Wendy) is awaiting treatment for a serious heart condition. Her mother, Julie (Laura Fraser, also playing Mrs Darling), is terrified of losing her child, and surgeon Mr Wylie (Stanley Tucci, who also plays Hook) assures her he'll do everything in his power to save her.
The day before her operation, Lucy reads JM Barrie's Peter Pan novel to a crowd of sick children in the hospital, and she goes to sleep with thoughts of the classic tale in her head. Lucy dreams this version of Peter Pan into existence and the story is retold through the young girl's imagination.
The magical story cuts back and forth between Lucy's modern day struggles and the fantasy land of Neverland.
ITV's director of drama Steve November said: "I'm delighted to be bringing JM Barrie's classic story of Peter Pan to ITV. This wonderful interpretation by [award-winning screenwriter] Adrian Hodges is faithful to Barrie's original, but adds a new and unexpected dimension that makes it feel as though we are hearing the story for the first time."
He continued: "We're thrilled to have such a great cast on board to star in this exciting new drama."
Peter & Wendy is being produced by Headline Pictures and is filming for six weeks in Luxembourg, London and Dorset. CGI special effects will be used to create the world of The Neverland.
Get the latest updates, reviews and unmissable series to watch and more!
Thank you for signing up to Whattowatch. You will receive a verification email shortly.
There was a problem. Please refresh the page and try again.