James Alexandrou: 'EastEnders started everything for me, but I'm glad I left when I did'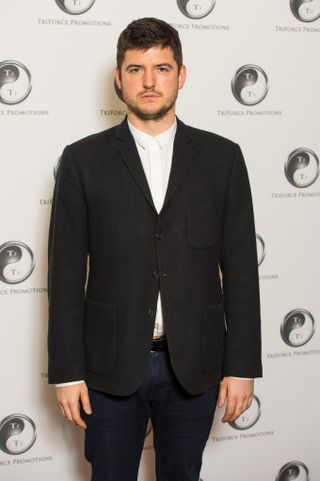 (Image credit: PA Wire/Press Association Images)
Ex-EastEnders star James Alexandrou (opens in new tab) talks about the new Martin Fowler and his life since leaving the soap…
Martin Fowler's back in EastEnders, but you're not! How do you feel about that?
"I'm very happy. Honestly. EastEnders (opens in new tab) asked for my blessing about casting a new Martin and I was delighted to give it. James Bye, who's playing Martin now, is a great young actor."
Do you have happy memories of the soap?
"Absolutely. It was a fantastic time for me and it started everything. I learned so much from people like Wendy Richard (opens in new tab)... But I'm glad I left when I did. I think when you're in a high-profile TV show of any type, you end up in a bit of a bubble and, for me anyway, leaving was about bursting that bubble."
What have you been up to since you left in 2007?
"I've done lots of things, mainly theatre, which has included Shakespeare plays. That's been very challenging. It's thanks to EastEnders I've been able to do the stuff I have. The show gave me a profile."
You've also starred in a flm, haven't you?
"Yes. It's called Semper Fidel (opens in new tab) and it's set in Cuba. I play a US Marine who goes to Havana to learn about his late father and discovers his grandfather is still alive and the owner of a boxing gym."
What's next for you?
"I've just directed my first feature film, The Show (opens in new tab), which I also wrote."
What's it about?
"It's about an actress who's left a TV soap and is doing her first stage play! We don't have a release date yet, but the movie's doing the rounds at film festivals."
Do you prefer acting or directing?
"I can't choose. I like them both and feel they compliment each other very well."
Get the latest updates, reviews and unmissable series to watch and more!
Thank you for signing up to Whattowatch. You will receive a verification email shortly.
There was a problem. Please refresh the page and try again.