Memoirs of a Survivor (1981) | Julie Christie gives a star turn in a faithful film adaptation of Doris Lessing's futuristic fantasy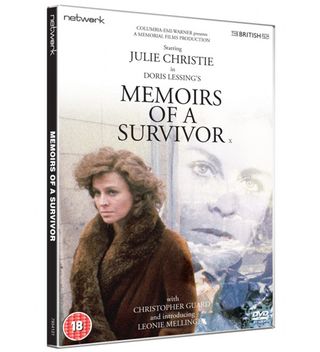 SYNOPSIS In a post-apocalyptic London where law and order has collapsed, thirty-something singleton D (Julie Christie) watches the deterioration of civilisation from her flat. Vagrant hordes now roam the streets where rubbish is piled high, electricity supplies are on the blink, and water is collected from a van.
D spends her time examining her relations with authority, with the marauding gangs of brutalised children who roam the streets, and with Emily, the traumatised, orphaned teenager who is delivered into her care.
One day, D becomes aware of alternative room on the other side of the walls of her flat. At first, the rooms are empty, with peeling walls. But, as D sees them from time to time, they are being redecorated, in Victorian style...
THE LOWDOWN This complex, haunting sci-fi, screened in the Un Certain Regard section of the Cannes Film Festival in 1981, is a fairly faithful film version of Doris Lessing's famed 1974 dystopian novel and comes from director David Gladwell, who is best known as the editor of Lindsay Anderson's If…. (1968).
THE UK DVD RELEASE Memoirs of a Survivor (opens in new tab) is presented as part of Network Dustributing's The British Film collection in a brand-new transfer from the original film elements in its as-exhibited theatrical 1.85:1 aspect ratio, with mono sound. Region 2/PAL encoded. An image gallery and original trailer are also included.
TO READ MORE ABOUT THE FILM, READ PETE'S FULL REVIEW (JUST CLICK HERE) (opens in new tab) http://youtube.com/v/hRUd2Rx6d0E
Thank you for signing up to Whattowatch. You will receive a verification email shortly.
There was a problem. Please refresh the page and try again.