Michael Parkinson speaks out over Savile case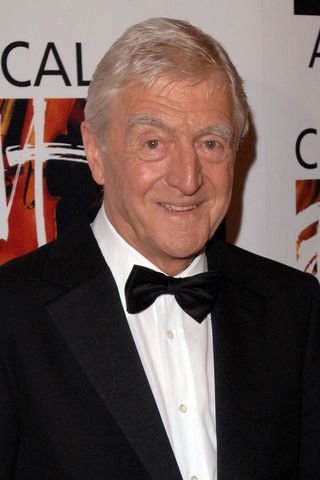 (Image credit: PA Photos)
Veteran chat show host Michael Parkinson has said that while the BBC made "mistakes" over the Jimmy Savile abuse case, his freedom of access to schools and hospitals posed a greater question. Parkinson, who worked at the BBC for many years, told Classic FM's Nick Ferrari that he was looking at the corporation with "despair" after the allegations about Savile's reign of abuse came to light. "I knew Savile. I didn't much like him. That's not hindsight. I couldn't understand why he became so popular," Parkinson admitted. "But I'll make one observation about the BBC. The BBC got a kicking on that. But at least he had a reason for being at the BBC. He was employed by the BBC and he had to work there. "What on earth was he doing, what was his reason to be at Broadmoor? What was his reason to be at Stoke Mandeville? What was his reason to be at the hospital in Leeds and, particularly, what reason did he have to go to a school? "Come on. That's the worst aspect of it, I think. At least at the BBC he had to be there, he was employed by the BBC." Parkinson also revealed during the interview that he first met Savile in the 1960s when they both worked at Granada TV in Manchester- but nobody questioned his odd behaviour at the time, "He was not a man who sought the company of people, with hindsight now, who couldn't help him," the TV presenter said. Parkinson's interview will be broadcast in full on Sunday at 9pm. "In those days, we didn't know he was being selective, we just thought he got his own gig and off he went to do it. Nobody ever got really close to him at all." Scotland Yard is leading the investigation into Savile amid claims that he may have abused as many as 400 people during his TV and radio career.
Get the latest updates, reviews and unmissable series to watch and more!
Thank you for signing up to Whattowatch. You will receive a verification email shortly.
There was a problem. Please refresh the page and try again.