New role has been an 'education' for ex-EastEnder Charlie Hawkins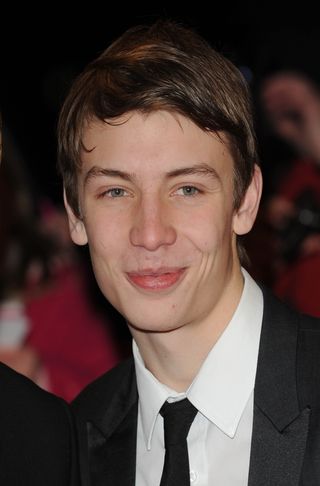 (Image credit: Doug Peters)
Former EastEnders star Charlie Hawkins (opens in new tab) talks to Soaplife about being in the wars onstage
So, what are you up to Charlie?
"I'm touring the country till June with the Terence Rattigan play, 'Flare Path'. It's set in the World War Two in a hotel in Lincolnshire, where all the RAF crew gather after they've been on a raid. You get to hear their stories and learn about their lives now they're at war. You also get to meet a few of their wives."
Are you playing an airman?
"No, I play Percy, a barman at the hotel. To him the airmen seem very glamorous, rather like superheroes. Percy wants to be just like them, not realising that deep down they're scared and wish they were like him."
You also appeared on stage in 'Birdsong', which is set in World War One. Did you deliberately do another play about war?
"Not at all. It was a coincidence – a good one, though. It's been an education for me, as I really enjoy learning all about the history. With 'Flare Path' for instance, we got to hear stories from real World War Two veterans. They came in and talked to us, which was brilliant."
Do you get homesick when you're touring?
"Not really. I miss home comforts like sleeping in my own bed and making a cuppa in my own kitchen. But I like touring as I get to go to all kinds of brilliant places like York, Leeds, Liverpool and Aberdeen. As we're on stage in the evening, our days are mostly free so I can go out and explore."
Would you return to Albert Square?
"I wouldn't mind returning at some point but certainly have no plans to go back at the moment."
Would you consider joining another soap?
"Never! I'd feel like Judas! No offence to the other soaps but Eastenders (opens in new tab) has my absolute loyalty. I still have loads of friends there and always vote for it at TV and Soap Awards."
Would you ever do reality TV?
"Again, never! I like watching reality TV shows but would hate to appear on one. I'm just too private."
Get the latest updates, reviews and unmissable series to watch and more!
Thank you for signing up to Whattowatch. You will receive a verification email shortly.
There was a problem. Please refresh the page and try again.