Nicola Walker on Unforgotten: 'You're constantly aware it could be ANY of the suspects!' (VIDEO)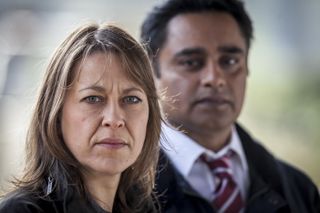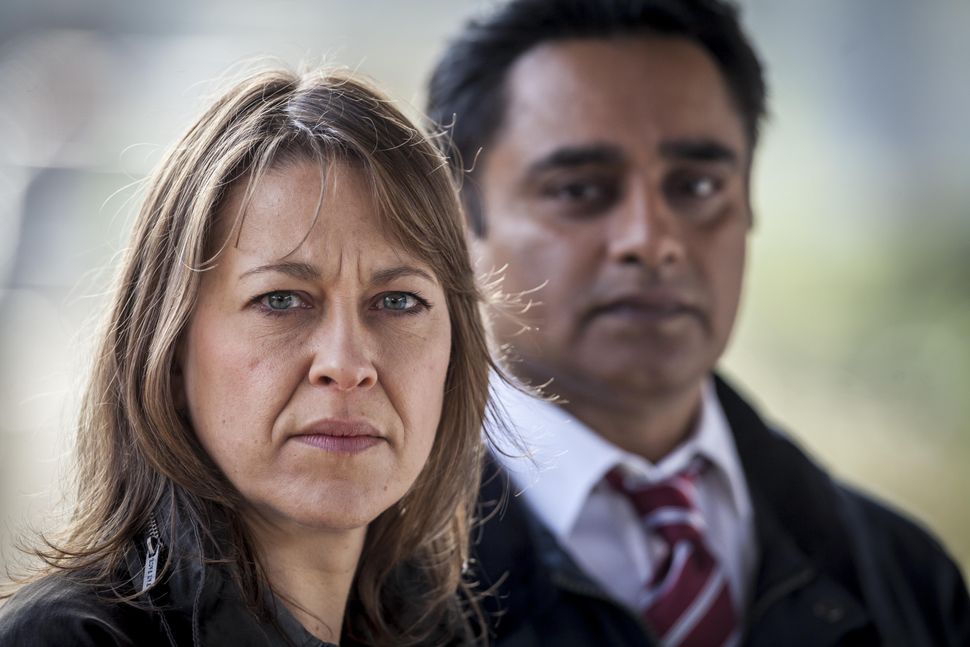 Nicola Walker says her new ITV drama Unforgotten will keep viewers guessing 'whodunit' right until the end.
The Last Tango in Halifax star plays DCI Cassie Stuart, who reopens a 40-year-old case when the remains of a young boy are found in a cellar.
Talking about Cassie, Nicola told whatsontv.co.uk: "It seems to me that she's in a crossroads in her life and there is something about the moment when she sees these bones that I think affects her. As it progresses, Cassie gets to know the back-story of the body and she becomes fascinated with that individual. Very quietly she's looking for something to pour herself into and this case offers her that."
Cassie's partner in crime in the tense six-part drama is DS Sunil 'Sunny' Khan, played by Goodness Gracious Me's Sanjeev Bhaskar.
"Cassie and Sunny have got a fantastic relationship,' said Nicola. "They've worked together for probably at least five years. They really understand each other; there's nothing between them in 'that' way, they're just very close work colleagues and friends and they trust each other's judgement and respect each other. But they share an ability to completely mess up their private lives."
The deceased is eventually identified as Jimmy Sullivan, a 17-year-old who went missing in 1976. When his diary is found from that year with a list of names written in the back, it leads Cassie and Sunny to a string of suspects living today who may know exactly who killed Jimmy…
"Yes, there is a whodunit element but you don't find out till the very end," said Nicola. "What writer Chris Lang has managed to do really beautifully is keep all of the suspects and their families completely alive throughout the six episodes. It's not a matter of striking them off - you're constantly aware that it could be any of them."
Unforgotten starts on Thursday October 8 at 9pm on ITV.
Watch our interview with Nicola Walker, above...
Get the latest updates, reviews and unmissable series to watch and more!
Thank you for signing up to Whattowatch. You will receive a verification email shortly.
There was a problem. Please refresh the page and try again.