Pete's Peek | Take a Blu-ray trip through Mario Bava's 1970s waking dream Lisa and the Devil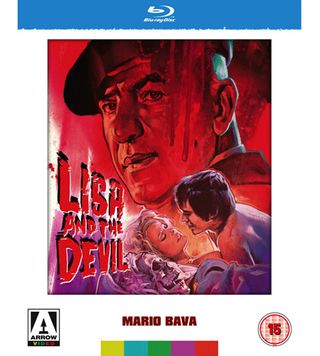 THE STORY After getting lost in the labyrinthine streets of Toledo, German tourist Lisa (Elke Sommer) takes refuge in the crumbling mansion of a blind countess (Alida Valli), whose butler (Telly Savalas) could be the devil incarnate and whose son (Alessio Orano) believes Lisa to be his dead lover come back to life. Finding herself trapped in a waking nightmare, Lisa experiences increasingly morbid hallucinations that soon end in murder and necrophilia.
THE LOWDOWN 1973's Lisa and the Devil (Il Diavolo e I Morti) is director Mario Bava's most personal film, a hauntingly beautiful poem about decay and death that also showcases his supreme technical skills, but it failed to get a distribution – mainly due to the seismic shift that occurred in the wake of The Exorcist's box office success.
As such, Bava's film was re-cut, with new scenes added, to create 1975's The House of Exorcism (La Casa dell'Esorcismo), in which Robert Alda's exorcist is charged with casting out the demon that has caused Sommer to vomit up live toads.
While this hack job actually ended up a commercial success, it cannot touch Bava's deliriously funereal trip through the looking glass. But for Bava completists, having both films together for the first time ever is a real treat.
THE DISC The Arrow release includes a HD Blu-ray and SD DVD presentation of both films, while the most interesting extras are producer Alfredo Leone's audio commentary on House of Exorcism (probably the best way to view this film) and a featurette about the making of both films.
DID YOU KNOW? It was Mario Bava who came up with the idea of having Telly Savalas' satanic butler suck on a lollipop in Lisa and the Devil. Savalas loved the idea so much he later adopted the prop in TV's Kojak - the rest, they say, is history.
Out on Dual Format (Blu-ray and DVD) from Arrow Video
http://www.youtube.com/watch?v=Cd0HR7cyDkE&fs=1
Get the latest updates, reviews and unmissable series to watch and more!
Thank you for signing up to Whattowatch. You will receive a verification email shortly.
There was a problem. Please refresh the page and try again.