Rowan Atkinson to play French detective Maigret in two ITV films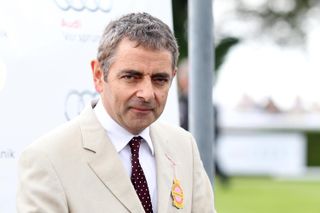 Rowan Atkinson is to star in a remake of French detective series Maigret.
The Mr Bean star will play pipe-smoking Parisian detective Jules Maigret in two feature-length episodes for ITV, based on the novels by Georges Simenon.
Rowan said: "I have been a devourer of the Maigret novels for many years and I'm very much looking forward to playing such an intriguing character, at work in Paris during a fascinating period in its history".
Maigret creator Georges Simenon (AP)
Set in Paris in the 1950s, the first of the two 120 minute films, Maigret Sets A Trap, will go into production in September 2015, produced by Ealing Studios.
Belgian writer Simenon wrote 75 Maigret novels, the first of which, Pietr-le-Letton (The Case of Peter the Lett), was published in 1931. He died in 1989 aged 86.
Maigret Sets A Trap is adapted from the the novel Maigret Tend Un Piège. The second film Maigret's Dead Man is based on Maigret Et Son Mort.
Rowan Atkinson (Anthony Devlin/PA)
Simenon's son John, who will be an executive producer on the films, said: "Maigret has been part of our family for almost nine decades, and we are bringing together one of the best-known characters in world literature with one of the greatest international stars.
"I have no doubt my father, like me, would have approved of Rowan's casting and been very excited to see him inhabit his most renowned creation."
Maigret has had many incarnations on the small screen all over the world.
Rupert Davies as Maigret (Barratts/S&G Barratts/EMPICS)
The most famous British portrayal was by Rupert Davies in the BBC series in the 1960s. Sir Michael Gambon and Sir Richard Harris also took on the role for ITV.
Get the latest updates, reviews and unmissable series to watch and more!
Thank you for signing up to Whattowatch. You will receive a verification email shortly.
There was a problem. Please refresh the page and try again.