Sex tape SCANDAL set to ruin THREE lives in Neighbours today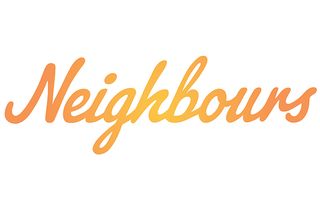 (Image credit: Kris Dollman)
Kyle Canning and Amy Williams aren't the only ones who have had their world shattered by the shock leak of the hidden camera footage...
There's humiliation and horror in today's Neighbours when the hidden camera scandal at Lassiters comes back to haunt those involved... and lives will never be the same again.
Yesterday's Neighbours saw Paul confront evil Scarlett at the police station after she was arrested for stabbing Ned Willis and Yashvi Rebecchi. But it seemed the move is one he will live to regret when unhinged Scarlett delivered him a chilling threat before he left.
Paul was left rattled after Scarlett whispered 'trick or treat' to him at the station, but it is only today's episode (5.30pm, see our TV guide for full listings) that he realises exactly what she had planned.
After being sent a link to the video footage of Amy Williams and Kyle Canning in the hotel room, Paul is left shocked that the hidden camera drama is rearing its ugly head again.
The realisation that Scarlett was behind the hidden camera is a shock to everyone, but when they realise that she has sent the link to newspaper boss Tim Collins, Terese and Paul go into PR mode and promise Amy and Ned they will sort it.
However, when the meeting with Tim goes too smoothly and he agrees not to run the damaging story about the hotel, Paul and Terese are left wondering what they were so worried about.
But their blissful ignorance only lasts for seconds, because then David arrives with the news that Scarlett didn't only send the link of the tape to Tim, it has been sent to pretty much every media outlet in the country and it's all over the internet.
MORE: THIS EastEnders LEGEND is heading back to Walford next month after THREE years away
As word gets round that there is a sex tape of Amy and Kyle online, Ramsay Street residents are left reeling, and Amy even loses out on her exciting new job when someone sends her potential new bosses the link to the video.
Amy finds her world shattered as she loses the chance of winning a new job and her dignity also goes down the pan when she realises how many people have seen the tape. Kyle is also in panic mode and is determined to track the people behind the websites down and give them a piece of his mind.
Meanwhile over at Lassiters Paul and Terese are left with a media frenzy to deal with and Terese decides the only thing left to do is come clean.
The camera was left over from a scandal three years ago at the hotel that she covered up, but now the past has caught up with her and she is determined to go to the police.
After giving her statement, Terese suggests that she should take a leave of absence while the drama is sorted, but Pierce has got other ideas... he thinks she needs to quit her job for good, effective immediately.
Terese is mortified at his suggestion and it seems it's not just Kyle and Amy who have had their lives ruined... but will Terese go ahead and quit the job she has always worked so hard to thrive at?
Neighbours airs weekdays at 1.45pm and 5.30pm on Channel 5
Get the latest updates, reviews and unmissable series to watch and more!
Thank you for signing up to Whattowatch. You will receive a verification email shortly.
There was a problem. Please refresh the page and try again.