The Jacques Rivette Collection | Blu-ray release - The French New Wave director's most celebrated works restored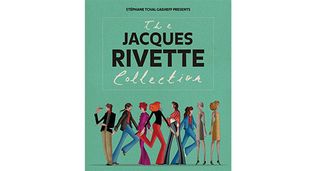 From those fine purveyors of world cinema Arrow Academy comes the Jacques Rivette Collection, which brings together some of the director's hardest to see works, each given a 2k restoration, newly translated and debuting on home video (Blu-ray and DVD) for the first time in UK.
Out 1 is one of the crowning achievements of Rivette's remarkable career. Conceived as a television mini-series, this 13-hour monolith consists of eight feature-length episodes revolving around two theatre companies, blackmail and conspiracy. Originally screened just the once in its full-length version in 1971, Out 1 was then re-conceived by Rivette as a four-and-a-half-hour feature and re-named Out 1: Spectre to acknowledge its shadow-like nature.
Complementing Out 1 are two 'parallel films', Duelle (une quarantaine) and Noroît (une vengeance). The former sees Rivette head into fantasy territory: the Queen of the Sun (Bulle Ogier) and the Queen of the Night (Juliet Berto) search for a magical diamond in present-day Paris. The latter is a loose adaptation of The Revenger's Tragedy and a pirate tale, starring Geraldine Chaplin. Also included is Merry-Go-Round, in which Joe Dallesandro and Maria Schneider are summoned to Paris, kick-starting the most surreal of all Rivette's mysteries.
Arrow Academy's limited edition Blu-ray/DVD box-set (only 3000 copies) includes the following bonus features…
• The Mysteries of Paris: Jacques Rivette's Out 1 Revisited – a brand-new feature length documentary.
• Scenes from a Parallel Life: Jacques Rivette Remembers – archive interview with the director.
• Interview with critic Jonathan Rosenbaum.
Get the latest updates, reviews and unmissable series to watch and more!
Thank you for signing up to Whattowatch. You will receive a verification email shortly.
There was a problem. Please refresh the page and try again.