The Missing will return for series two (CONTAINS SPOILERS)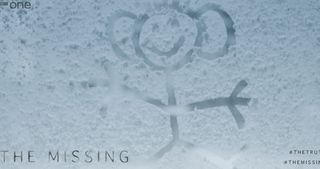 The BBC has confirmed The Missing will return for series two.
The mystery at the heart of BBC One's drama The Missing was resolved after a hospital confession by hotel keeper Alain Deloix…
Five-year-old Oliver Hughes was run down by the drunken Deloix, who thought he'd killed him. In fact, he'd just knocked him unconscious.
But it was his brother, the town's mayor and Alain's brother, Georges Deloix, who seemed responsible for his death when he agreed to get his brother out of the mess by getting rid of the 'body' of Oliver.
George called in a favour from a Romanian human trafficker and asked him to 'clean up the mess'.
The Romanian took him literally – and killed Oliver, concluding the year's most gripping TV drama.
The final scenes of The Missing featured Oliver's obsessed, and apparently deranged, father Tony in Russia, convinced he'd found his son.
Meanwhile, the BBC confirmed immediately after tonight's finale that The Missing would return for series two by running a trailer that featured a little girl in a German location. This evening's trail was written by Harry and Jack Williams and was directed by Tom Shankland.
It presented viewers with an intriguing, atmospheric sequence hinting at subtle clues pointing towards series 2. The sequence was accompanied by a voice over from the French detective, Julien Batiste (Tcheky Karyo): "To lose somebody can destroy a person. But to find them again, when so much has passed... Well. Sometimes...that can be worse."
Harry and Jack Williams said: "We always knew that the story of Oliver Hughes would have an ending. But in writing the first series we found there were many themes and issues we didn't have the chance to explore. The response to the show has been fantastic, and we're thrilled to be telling a brand new story which we hope will surprise and intrigue and tell an even bigger tale on an even more ambitious canvas."
*Series one of The Missing will be available to buy on DVD and Blu-ray from RLJ Entertainment's Acorn Media from Boxing Day
http://www.youtube.com/watch?v=B4I1R8RBWp8
Get the latest updates, reviews and unmissable series to watch and more!
Thank you for signing up to Whattowatch. You will receive a verification email shortly.
There was a problem. Please refresh the page and try again.