Top 10 Worst Accents in Movies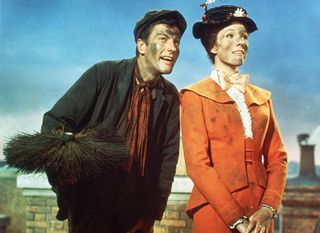 It doesn't matter how famous a Hollywood actor you are, if the accent ain't right, it's just plain obvious. Our guest writer Sabrina Dougall from London shares her top 10 worst accent imitations in cinema:
1. Dick van Dyke (Bert/Mr. Dawes Senior) - Mary Poppins
http://youtube.com/v/B_rVzBt20N0
2. Meryl Streep (Lindy Chamberlain) – A Cry in the Dark
Convincing emotional drama? Yes. Convincing Australian accent? Definitely not.
http://youtube.com/v/-LG3_1AlLWg
3. Brad Pitt (Heinrich Harrer) – 7 Years in Tibet
'Nuff said. Did Brad really expect to get away with this one?
http://www.youtube.com/watch?v=KQ22unS_zdk&fs=1
4. Sean Connery (Jimmy Malone) – The Untouchables
That supposedly Irish-American accent done by a Scotsman was never going to pan out well… No cigar, Connery.
http://youtube.com/v/xIF_WdPUBFo
5. Josh Hartnett (Brian Allen) – Blow Dry
Offensive to the ear - that California accent was painfully evident in Paddy Breathnach's frisseur romcom.
http://www.youtube.com/watch?v=8RGPc4Lpr-A&fs=1
6. Natalie Portman (Queen Amidala/Padmé) – Star Wars Episode I: The Phantom Menace
The Black Swan star starts off here with a British accent as Queen Amidala, then blunders into an American one when she's Padmé…oh dear…
http://youtube.com/v/Fo--sWDK_nU
7. Paris Themmen (Mike TeeVee) – the original Willy Wonka and the Chocolate Factory
Begins well as a bratty kid from Arizona, but admits that he was messed up by hanging out with the other British actors. "Am I coming in clear?" was the unfortunate and ironically memorable line.
http://youtube.com/v/peqzq3V2WAw
8. Leonardo DiCaprio (Danny Archer) – Blood Diamond
You tried, you failed. Better luck next time.
http://youtube.com/v/62h0mZ7m8zw
9. Hugh Jackman (Logan/Wolverine) – X-Men
Supposed to be a Canadian accent. Did you get that? Neither did we. Born in Sydney of English parentage, the H-man didn't really stand much of a chance.
http://youtube.com/v/JqbLLYh-j3g
10. Jude Law (Inman) – Cold Mountain
The British babe falls just short of the mark with his less-than-convincing Southern accent. Down-Under co-star Kidman (Ada Monroe) also fails to deliver a credible US accent, creating lingual chaos in this Civil War romance.
http://youtube.com/v/uXGtunJ9Jqk
Did we miss any? Share your thoughts below! Don't forget to check us out on our Movie Talk Facebook page, and follow us on Twitter, for more fun movie stuff.
Watch out tomorrow for our Top 10 Best Fake Accents in Movies, and see if your favourites make the list.
Get the What to Watch Newsletter
The latest updates, reviews and unmissable series to watch and more!