Will Mellor 'slipped into a depression' after his sister's death and extended unemployment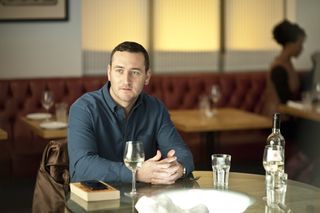 (Image credit: YHFPhoto)
Will Mellor has told how he sometimes struggled to get out of bed during a tough period in which he was grieving the loss of his sister and had no work.
The In The Club star, 38, revealed he almost fell into a depression during the rough patch last year.
He explained: "Last year was a difficult year because I did Dates and then I did Broadchurch, and then I didn't work for six to eight months, which is fine, because a lot of people don't work for longer periods than that.
"But I was having a difficult time as my sister had passed away, and I was trying to see what the point of it all was.
"It was a time when you start slipping into a bit of depression before you know it - I didn't want to get out of bed some days, and I started to doubt myself.
"It doesn't matter how many times you tell yourself how lucky you are - and I'm very lucky to have the life I have and my family - you don't see that when you're immersed in it. I think it's something that can happen to anyone when you lose someone, but I'm back out the other end of it, and hopefully a better person for it."
Will went on to be cast in In The Club and is currently filming new drama No Offence, about a police unit in Manchester.
"I'm excited to see what happens," Will said of his future. "I like being myself on television, so I might do some factual stuff, and I'd like to do a play - I haven't been on stage yet, and I think as an actor, that's something you've got to do. But hopefully I can just keep going the way I am now - I'm very happy with where things are at the moment."
Will Mellor stars in In The Club, out now on DVD.
Get the latest updates, reviews and unmissable series to watch and more!
Thank you for signing up to Whattowatch. You will receive a verification email shortly.
There was a problem. Please refresh the page and try again.