Born on the Fourth of July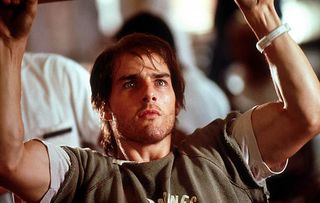 Giving arguably his best performance, Tom Cruise is ideally cast as Ron Kovic, a patriotic young man whose life changes forever when he's wounded in the Vietnam War
Giving arguably his best performance, Tom Cruise is ideally cast as Ron Kovic, a patriotic young man whose life changes forever when he's wounded in the Vietnam War.
Beginning in the 1950s and moving through to 1976, this biopic's epic sweep is often breathtaking. Battle scenes in Vietnam, anti-war demonstrations in the US, the blissful innocence of small-town America and the ugly squalor of a war veteran's hospital are just some of the key sequences.
The incisive way in which writer-director Oliver Stone explores the shattering of American ideals in the 1960s cuts right to the bone.
Cruise is outstanding and also memorable are Willem Dafoe, as a fellow disabled ex-soldier, and Tom Berenger in a cameo as a recruiting sergeant.
Thank you for signing up to Whattowatch. You will receive a verification email shortly.
There was a problem. Please refresh the page and try again.