Brigsby Bear - Sky Cinema Premiere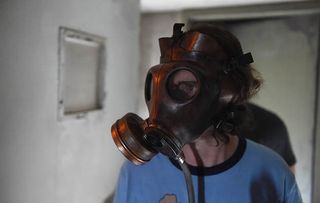 (Image credit: Sony Pictures)
At first glance, the bespectacled protagonist (Kyle Mooney) of this oddball indie movie looks like just another nerdy fanboy
At first glance, the bespectacled protagonist (Kyle Mooney) of this oddball indie movie looks like just another nerdy fanboy.
He's a naive, virginal man-child still clinging to an obsession for his favourite childhood TV series, a micro-budget sci-fi saga featuring the adventures of a talking teddy.
It's best not to know too much about what follows, suffice to say that director Dave McCary and co-writer Mooney (both Saturday Night Live veterans) invest their film's offbeat premise with charm and humour, while producing a sweetly heartfelt celebration of the therapeutic joys of amateur filmmaking.
Look out, too, for Mark Hamill, Greg Kinnear and Claire Danes in the supporting cast.
This film premieres on 5 August.
Thank you for signing up to Whattowatch. You will receive a verification email shortly.
There was a problem. Please refresh the page and try again.