Casey finds out he's a Barrett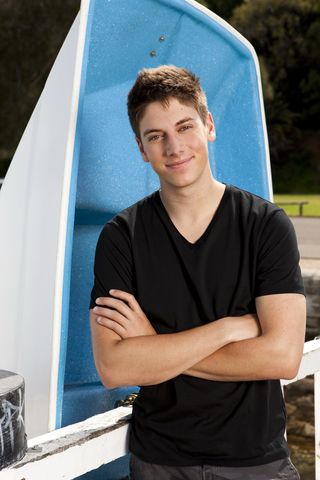 On the beach, Brax tells Casey that he's a Barrett. But when Brax tells Andy he's told Casey the truth, Andy fumes. Josh returns to the gym, and after acknowledging that they're brothers, Casey kicks him out. Later, in Angelo's, Andy tells Casey he knew, and that Brax paid him to keep quiet. Andy laughs mockingly as Casey realises the betrayal around him, leading him to throw a brutal first punch.
Phoebe goes to extreme lengths to force Kyle into firing her from Angelo's, but he can't bring himself to do it, despite multiple opportunities.
With some advice from Ricky about Phoebe's inner workings, Kyle confronts her - and at the same time as he fires her, she quits! Order is restored, and the couple are as strong as ever.
Sasha eventually tells Matt she's leaving the Bay for two weeks to visit her father. Matt seems unphased, but Sasha needs to know that he'll still be there when she gets back. He tells her he will, and as she leaves, he's a little saddened - clearly, he's going to miss her.
Get the latest updates, reviews and unmissable series to watch and more!
Thank you for signing up to Whattowatch. You will receive a verification email shortly.
There was a problem. Please refresh the page and try again.