The Delinquent Season - Sky Cinema Premiere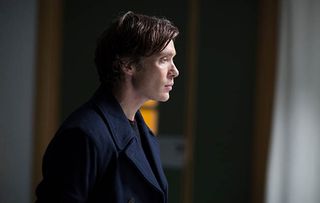 (Image credit: Element Pictures Distribution)
Cillian Murphy stars in this bittersweet drama set in a well-heeled corner of Dublin
Cillian Murphy stars in this bittersweet drama set in a well-heeled corner of Dublin.
The lives of two dinner-party-throwing couples (Murphy, Eva Birthistle, Catherine Walker and Andrew Scott) come messily unstuck.
Making his film-directing debut, playwright Mark O'Rowe shows that it takes very little for these marriages to fray and unravel. 'Our happiness is fragile,' says Walker, embarking on a passionate liaison with Murphy. 'We're all hanging on to it by the skin of our teeth.'
To tell the truth, there's something a tad stagy about O'Rowe's handling of his story, but the quality of the performances makes it compelling viewing all the same.
Thank you for signing up to Whattowatch. You will receive a verification email shortly.
There was a problem. Please refresh the page and try again.