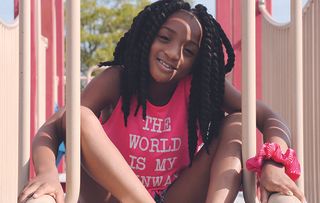 (Image credit: BBC/Alexis Smith)
Gabriel Weston introduces more amazing cases, this time focusing on how seemingly tiny changes in our bodies' development can affect us
Gabriel Weston introduces more amazing cases, this time focusing on how seemingly tiny changes in our bodies' development can affect us.
She begins with 10-year-old Ceniya, who has sickle-cell disease but displays none of its symptoms. What is different about Ceniya's blood that means she's able to enjoy a pain-free life?
We also hear the amazing story of Rhys, whose malfunctioning immune system threatened to keep him locked away in sterile conditions – until doctors tried a groundbreaking experimental treatment that used the toddler's own cells to alter his genes and correct the flaw causing his disease.
'You can't give any better gift than life, really,' says Rhys, now a teenager. Incredible medicine, indeed.
Thank you for signing up to Whattowatch. You will receive a verification email shortly.
There was a problem. Please refresh the page and try again.