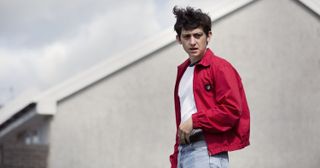 (Image credit: © Soda Pictures 2015)
An enjoyably offbeat coming-of-age comedy drama starring Craig Roberts, who also wrote the screenplay and directed
An enjoyably offbeat coming-of-age comedy drama starring Craig Roberts, who also wrote the screenplay and directed.
He's a put-upon small-town teen whose life picks up after an enigmatic, impossibly cool American called Dean (Emile Hirsch) moves in next door and becomes his mentor.
Roberts leaves us guessing whether or not Dean is simply a figment of his young hero's imagination, and if the story is a little flimsy then the visuals are always stylish and inventive.
Thank you for signing up to Whattowatch. You will receive a verification email shortly.
There was a problem. Please refresh the page and try again.