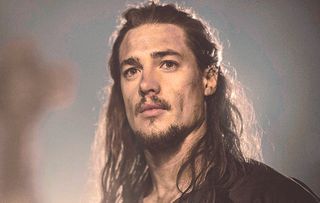 (Image credit: BBC/Carnival/Des Wille)
Following the dramatic ending to last week's episode of the epic historical drama, Uhtred's (Alexander Dreymon) plans to reclaim his lands in Bebbanburg are put on hold
Following the dramatic ending to last week's episode of the epic historical drama, Uhtred's (Alexander Dreymon) plans to reclaim his lands in Bebbanburg are put on hold.
He takes an unexpected and extremely uncomfortable detour – to Iceland! Meanwhile, his uncle Aelfric (Banished's Joseph Millson) – a particularly good villain – conducts some testy negotiations with Guthred, during which the King's sister, Gisela, becomes a bargaining chip.
With both friends and enemies racing to get to Uhtred first, events are set on a collision course that will, once again, radically change his destiny…
Thank you for signing up to Whattowatch. You will receive a verification email shortly.
There was a problem. Please refresh the page and try again.