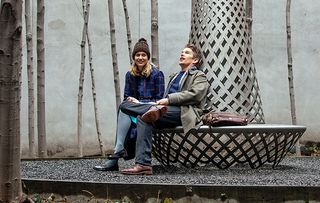 (Image credit: © 2016 Lily Harding Pictures, L)
Greta Gerwig's Maggie is a broody New Yorker whose plans for motherhood begin to unravel in this cleverly constructed romcom
Greta Gerwig's Maggie is a broody New Yorker whose plans for motherhood begin to unravel in this cleverly constructed romcom.
Her project to become pregnant by sperm donor gets sidetracked when she falls in love with Ethan Hawke's would-be novelist. He's an anthropology professor (a 'ficto-critical anthropologist', no less), unhappily married to fellow academic Georgette, a scarily intense Danish scholar played with deadpan hilarity by Julianne Moore.
The love triangle that ensues takes a number of surprising turns as Maggie's well-intentioned schemes go askew.
There's definitely a touch of Woody Allen about this beguiling comedy of manners, with its focus on New York intellectuals exchanging highbrow banter while getting into romantic scrapes, but it's nimbly handled by writer-director Rebecca Miller.
Thank you for signing up to Whattowatch. You will receive a verification email shortly.
There was a problem. Please refresh the page and try again.