Nocturnal Animals - Netflix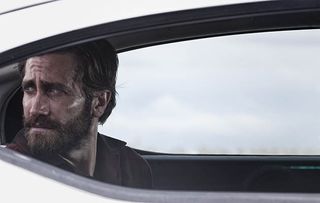 (Image credit: ©2016 UNIVERSAL PICTURES INTERN)
Amy Adams' wealthy LA gallery owner receives a manuscript of a novel, dedicated to her and written by her long-abandoned ex-husband, Edward (Jake Gyllenhaal)
Amy Adams' wealthy LA gallery owner receives a manuscript of a novel, dedicated to her and written by her long-abandoned ex-husband, Edward (Jake Gyllenhaal).
Fashion designer-turned-director Tom Ford's movie is stunning to look at as well as brutally tense in a spellbinding tale of marriage, art and ambition.
The cunning plot cuts back and forth between Adams' reading of the tale and the brutal dramatisation of it, in which mild, middle-class Tony (Gyllenhaal again), travelling by car across the badlands of West Texas with his wife (Isla Fisher) and teenage daughter (Ellie Bamber), has a terrifying night-time encounter with a trio of local rednecks led by Aaron Taylor-Johnson's swaggering psychopath.
As the story unfolds, it slowly reveals itself to be a chillingly cruel revenge thriller with scenes of Adams, alone in her cold, modernist house, interspersed with flashbacks to her marriage to Edward, which foundered because of her lack of faith in his talent.
As the anguished Tony seeks payback for his family's ordeal, we realise that the novel is itself an act of payback.
This thriller may not be to all tastes – some will find it too coldly stylish, others too bleak. Fall into the film's clutches, though, and it is riveting.
The acting is terrific, with Adams and Gyllenhaal getting superb, Oscar-nominated support from Michael Shannon as the cynical, cancer-stricken detective who aids Tony in his grim quest.
This film is showing from 14 October.
Get the latest updates, reviews and unmissable series to watch and more!
Thank you for signing up to Whattowatch. You will receive a verification email shortly.
There was a problem. Please refresh the page and try again.