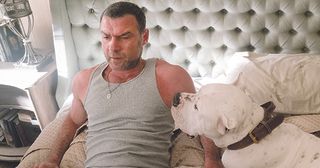 (Image credit: Michael Desmond/SHOWTIME)
A compelling Liev Schreiber is at the centre of this powerful drama about Hollywood fixer Ray Donovan
A compelling Liev Schreiber is at the centre of this powerful drama about Hollywood fixer Ray Donovan, whose job of covering up the dirty deeds of his high-profile clients takes him to some very dark places. Aloof and tough, he is also a damaged soul with a painful past. As the fourth series begins, Ray is recovering from being injured in a shoot-out with the Armenian mafia at the end of the last series and trying to mend his relationship with his daughter, while his criminal dad, the charismatic Mickey (Jon Voight), is hiding out in Nevada.
Thank you for signing up to Whattowatch. You will receive a verification email shortly.
There was a problem. Please refresh the page and try again.